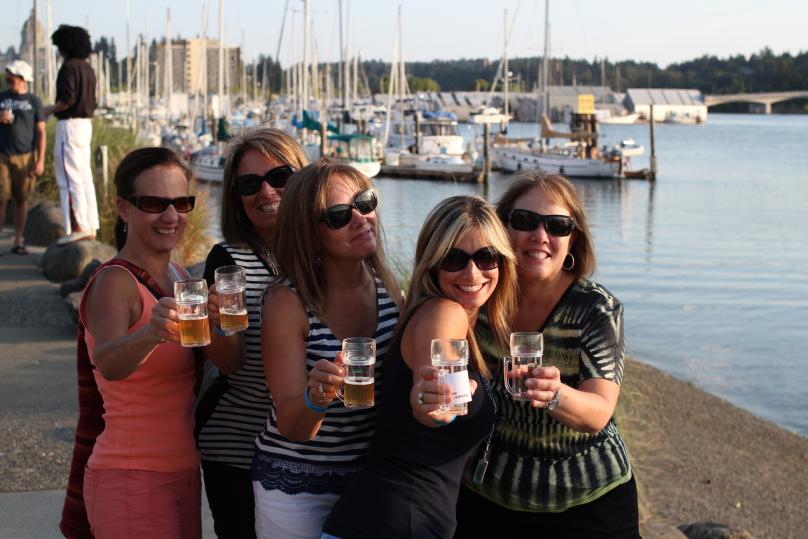 Longer days and the promise of warmer weather can only mean one thing: it's the festival season. In the Olympia region, it's all about fresh fare and culinary talent. Foodies rejoice! 
From the Pacific Northwest Mushroom Festival, where this year many local chefs—two of Food Network fame—will provide samples and cooking demonstrations to two brewfests that celebrate the region's history of brewing excellence, visitors will be sure to leave satisfied. 
Bring an appetite and mark your calendar—here's a roundup of summer happenings that showcase the delicious offerings in the area:
South Sound Barbeque Festival, July 8. As part of Lacey Days, the Lacey South Sound Chamber welcomes all to the mouthwatering world of barbeque.  The event includes a professional cook-off, sanctioned by the Pacific Northwest BBQ Association, plus an assortment of vendors from the South Sound area. Come for the bbq, stay for the giveaways, live entertainment, chicken wing eating contest and kids zone. For more information visit southsouthbbqfestival.com.
 
Pacific Northwest Mushroom Festival, July 29-30. Join the fungi fun at the 10th annual foodie gathering. This year, Chefs Ryan Ross and Amadeus—both of Food Network fame—will provide cooking demonstrations, alongside a variety of local culinary talent and mushroom experts. Don't miss educational topics like "tasty or toxic" in the speaker panel, farm tours at Ostrom's Mushroom Farm, fungi delicacies from local restaurants at the "Shroom Fest" and a glow run on Friday. More information at www.facebook.com/pnwmushroomfest.
Olympia Brew Fest, Saturday, Aug. 5, 2017. The Olympia Brew Fest, taking place on the waterfront at the Port Plaza, celebrates Olympia's rich brewing heritage with more than 30 hand-picked, northwest breweries for sampling. Proceeds from the festival benefit the Thurston County Chamber Foundation Small Business Development (Incubator) Program. olybrewfest.com
 
Tumwater Artesian Brewfest, Aug. 19, 2017. Celebrate the roots of Washington's brewing industry and sample more than 40 craft beers—including the original Olympia Beer on tap—as well as local wine and artisan cider at this large-scale backyard party. Enjoy lawn games, live music and food vendors in the shadow of the original Olympia Brewery building near Tumwater Falls at the Tumwater Valley Golf Course Driving Range. Tickets are $20 and include five tastings and a mug. Military and designated driver discounts are available. tumwaterartesianbrewfest.com.
 
Brats, Brews, and Bands, Sept. 9, 2017. The ultimate trifecta takes place at the swanky space at Ricardo's restaurant near Huntamer Park in Lacey. Enjoy fresh brats courtesy of Chef Ricardo paired with all the fixings and sides—from house-made kraut and grilled onions to freshly made pretzels and baked beans. A full line-up of bands provide entertainment and a wide variety of craft brews will be served. Come for a quick brat and brew or enjoy the full event that runs from 1 p.m. – 10 p.m.
 
Fill your belly, whet your whistle and stay a while! Olympia's range of lodging offers something for every traveler. Find details on where to drink, dine and stay at experienceolympia.com or connect on Facebook (@ExperienceOlympiaandBeyond), Twitter (@Experience_Oly) and Instagram (@ExperienceOly).
Mark the Calendar – (and find a room)
Lacey Days, June 22 – July 8, 2017
Lacey Days is two full weeks of community events and activities at local parks, full of festivals and food. Find event highlights below and more information at laceydays.org. 
Dixieland Jazz Festival, June 22-25: now in its 27th year, this annual festival brings a lineup of national jazz and blues stars to Saint Martin's University with much of the proceeds benefiting student scholarships to national jazz camps. Plenty of dance lessons, great bands, and four large dance floors provide a wonderful time for all ages. olyjazz.com
Black Hills Triathlon, June 25:  take advantage of the varied terrain for which Thurston County is known at this USAT sanctioned, sprint distance triathlon is suited for both beginner or advanced triathletes complete with a half mile swim in beautiful Long Lake, a 17-mile bike ride and a 3.1-mile trail and road run. Register or find details at blackhillstriathlon.com.
Lacey's 51st Annual Fireworks Spectacular and Freedom Concert, July 3: begin the festivities early with this long-running community tradition. Booths and family activities begin at 4 p.m. with live music running from 5 p.m.- 10 p.m. before the big fireworks display begins at 10 p.m.
 
Prairie Days Parade, June 23-24, 2017

Yelm Prairie Days continues the celebration of the prairie stretching from the waters of Puget Sound to the foothills of Mount Rainier. Bring the family for a traditional community parade, carnival rides, live music, and food and craft vendors e-clubhouse.org/sites/yelmwa/page-7.php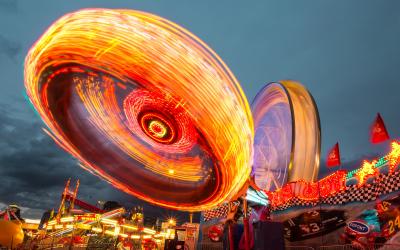 Capital Lakefair, July 12-16, 2017
Capital Lakefair began as a Community Celebration in 1957 and continues today as the area's major community festival. The five-day celebration includes offerings for all ages and interests including rides and games on the shores of Capitol Lake, as well as food vendors and local booths representing many groups, organizations, and companies from throughout the community. There is a parade on the fourth day and a large fireworks display that draws crowds to the lawns of the Washington State Capitol as well as rooftops of downtown buildings. For more information visit lakefair.org.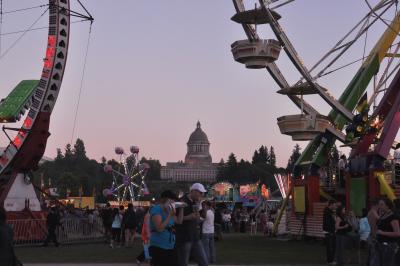 Oregon Trail Days, July 22-23, 2017

Take in the small-town charm of Tenino at the Oregon Trail Days. Enjoy a parade, food and fun activities reminiscent of the olden days. Make apple cider, candles and watch stone carving. teninoacc.org/oregon-trail-days-otd.html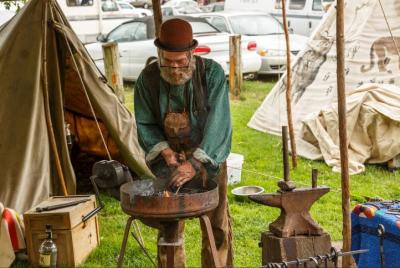 Thurston County Fair, Aug. 2-6, 2016
Five full days of fair fun in Thurston County. Visit the animals, taste delicious food and watch live acts—the kids won't want to miss the carnival rides. www.co.thurston.wa.us/fair/