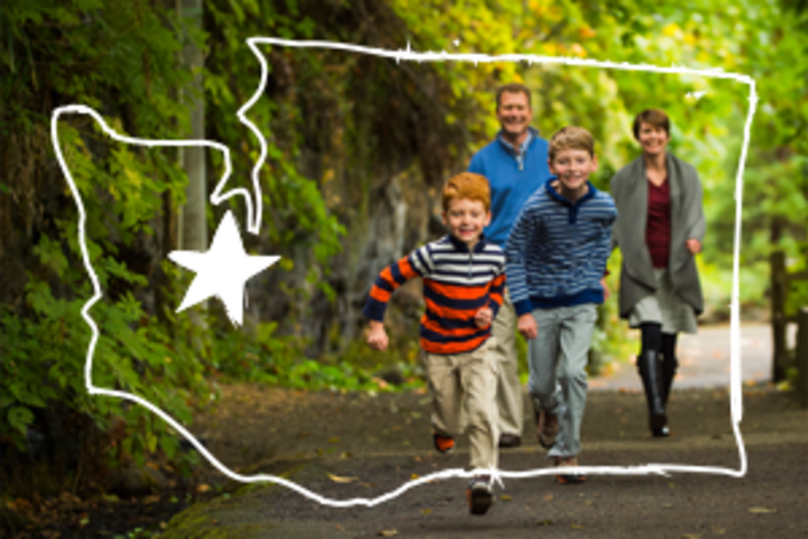 In times like these, it's important that our region rallies together to show that we are Thurston Strong. Community leaders and industries throughout the area are taking inspiring steps to keep us feed, entertained and safe while we practice social distancing. These clever adaptations deserve to be shared and we've compiled a short list of their efforts here:

From Spirits to Sanitizer
Sandstone Distillery has always been generous with their spirits, but now they're taking it a step further by converting their operation to make hand sanitizer en masse. Local businesses and community members are even getting involved and donating raw materials. Watch the video below to see owner, John Bourdon, talk more about this incredible project.
Food from Afar
Wherever you turn, the Olympia region's eateries are handcrafting new ways to keep us fed safely. MiSo, already innovators in fast food, launched a "Help for Hero's" campaign, offering customers a way to donate meals to local heroes, as well as the Thurston County Food Bank, when checking out online. Three Magnets Brewing Co. created a new, easy to use ordering website from the ground up and turned their outdoor patio into a safe space to pick-up your meals. Sofie's Scoops Gelateria launched their "Sanity Scoops" program to deliver tasty gelato right to your door. Hungry for more? Click here for a whole host of other delivery and pick-up options.
Keeping the Kids Entertained
Even from home, there are local resources to help our kids continue to learn and grow. The team at the Hands on Children's Museum are filling their social media feed with activities, best practices, and ways to keep the little ones entertained. At Olympia Family Theater, they're offering several of their improve and acting classes online with plans to transition back to in-person once it is safe to do so. Looking to fill up on science? Check out the WET Science Center's extensive YouTube library of videos on a variety of topics from bioluminescence to Rube Goldberg machines.