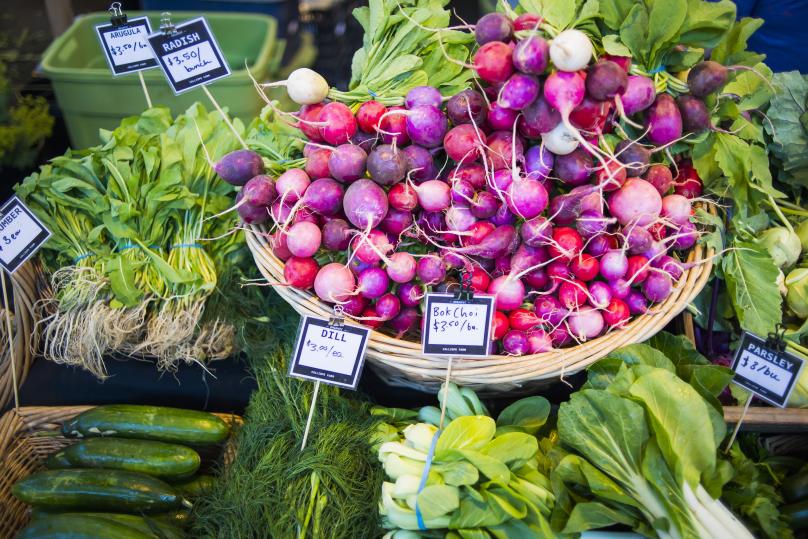 The tree is tossed, the presents are packed away and while the holiday lights may have dimmed, we've been busy making some delicious resolutions for the new year. If traveling more, eating locally and supporting small, independent businesses fall among your priorities for 2018, let's dish.
To curate a list of places to shop and dine, we talked with local chef, restaurant owner and all around culinary superstar Lela Cross about some of her favorite bites, spots and sips in town. Drum roll please! 
We present, your culinary bucket list:
Where to find a quiet dinner for two? According to Lela, La Petite Maison is doing a really good job with their creative, locally sourced fare and the ambiance is ideal for an intimate (and delicious) meal. 
 
For lively group meals, happy hour or post-dinner libations, Lela says to check out Dillinger's Cocktails and Kitchen. It's one of her personal favorite spots to hang out. Walk-ins are encouraged, and reservations are recommended for six or more. Find live local music on Mondays, and "Distiller Nights" on Wednesday's where craft producers sample their spirits.
 
When it comes to local products and shops, don't miss The Mouse Trap, a specialty cheese shop. Lela's go-to purchase is the goat cheese from Meredith Dairy. It's a soft, versatile light cheese with a feta-type texture that can be served with crackers, in a salad or on top of a steak. Her go-to spot for gifts or a bottle of wine is Blackbird Mercantile, where visitors can find a wide variety of both local and international wines, weekend tastings and a curated assortment of retail items. When it comes to seafood, Lela recommends anything from Olympia Seafood located on the waterfront. Pro tip: shop early in the day for best selection as many items sell out before noon.  
  
A few of her favorite local producers include Tunawerth Creamery, for the freshest and most delicious cheeses and yogurts, Ellis Creek Farm for greens and chard this time of year, and anything seasonal from Caliope Farm. These producers can be found on the menus at several local restaurants, in specialty shops, and at the Olympia Farmers Market. 
 
Recovering from a night on the town? Lela says "The Reef" is the local spot for nursing a hangover–the chicken and waffles are locally famous.
 
And where to walk off a big meal? Woodard Bay has a nice 1.5 mile loop trail that's close to town, perfect for after breakfast. The trail is located within the Woodard Bay Conservation area, an 800-acre sanctuary for marine shoreline animals. Slow the pace, enjoy the view and spot seals most days.
Spend the weekend exploring these spots and finding your own favorites too. More ideas for dining, shopping, and culinary adventures are detailed at ExperienceOlympia.com.  Make sure to share what you're eating by tagging social posts #DecidedlyDifferent and connect with us on Facebook, Twitter (@Experience_Oly) and Instagram (@ExperienceOly).