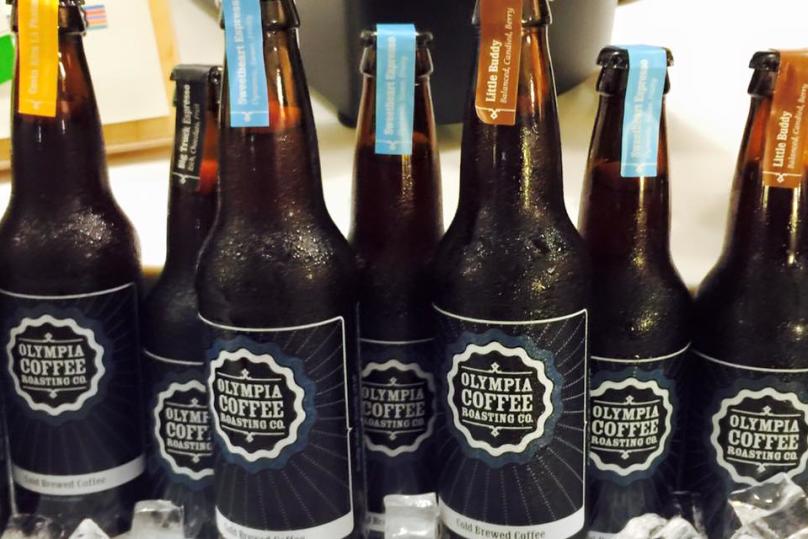 We like to consider ourselves a hub of culinary and craft beverage creativity and excellence. But when the experts agree, that's something to celebrate. Two Olympia-area producers, Whitewood Cider Co. and Olympia Coffee Roasting Co., were honored as winners in the Good Food Awards announced in late January. This national honor awards businesses for their "efforts towards a tasty, authentic and responsible food system." According to the awards, the 193 winners nationwide–and just 13 in Washington state–were "chosen from 2,059 entrants. These 193 companies are creating vibrant, delicious, sustainable local food economies."
Enough about the process, here's more about the products and how you can get your hands on em!
Whitewood Cider Co., is a south sound nanocidery based in Olympia. Owners Dave White and Heather Ringwood are committed to using the best fruit available and traditional practices to make their delicious craft ciders. Whitewood was recognized for its Gibb's Farm Single Farm cider, but you can't go wrong with any of Cidermaker Dave White's creations. A variety of Whitewood cider is available at Three Magnets Brewing, call ahead to confirm what's on tap that day.
Olympia Coffee Roasting Co.,won for it's Ethiopia Konga, a blend you can now find in its gorgeous new café and roasting facility in downtown Olympia, or two additional locations around town. This local roaster–which has now won three good food awards for its delicious coffees–produces small, quality blends sourced from top spots around the world.
Johnson Berry Farm, a regular at the Olympia Farmers Market, won first place for both their Little Wild Jake Blackberry Jam and Raspberry Habanero Jam. The Market is open on Saturdays from 10 a.m.-3 p.m. so make sure to plan a trip to pickup these tasty selections!
These are just a few of our favorite craft beverage creators. Learn more about local producers with self guided tours such as South Sound Craft Crawl, South Sound Wine Trail and the Bountiful Byway. Then make a culinary weekend your visit and book a room. Choose from a variety of inns and bed and breakfasts at www.visitolympia.com.
Featured Events:
South Sound Spirits Gathering, March 11, 2017
This popular tasting event returns for its second run at the Olympic Flight Museum in Tumwater. Discover why the region is quickly becoming a premier libation destination while sampling sips from Thurston County's distillers – including Blind Pig Spirits, Sandstone Distillery and Salish Sea Liquors – alongside several additional Washington state distillers and paired bites from local restaurants. Tickets and more information are available in the event calendar at strangertickets.com.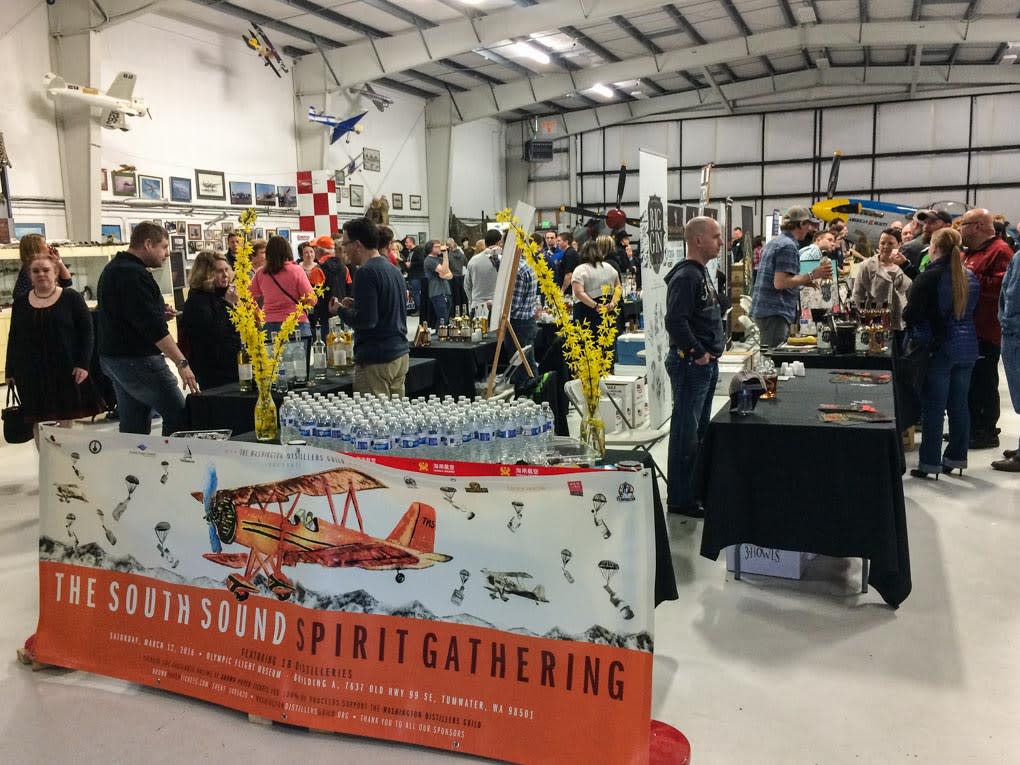 Capital Food & Wine Festival, March 25, 2017
The Capital Food & Wine Festival is a yearly, nonprofit fundraiser featuring more than 100 regional wines, dozens of beers and hard ciders, local restaurant fare and three stages of live music. Olympia's own Ethan Tucker and Band (from The Voice) will perform on our Main Stage! Also popular and on site: the coveted RJ's Wine Cellar and well-loved O'Blarney's Sports Bar tent with big screen TV's. All totaled, a great event value. Hundreds of volunteers and dozens of local businesses make this event possible, now on it's 28th year running. A delicious, feel-good community celebration who's proceeds benefit Saint Martin's Alumni Association's student scholarships! Get your tickets, scrip & FREE Festival poster with a scholarship donation at www.capitalfoodandwinefestival.com.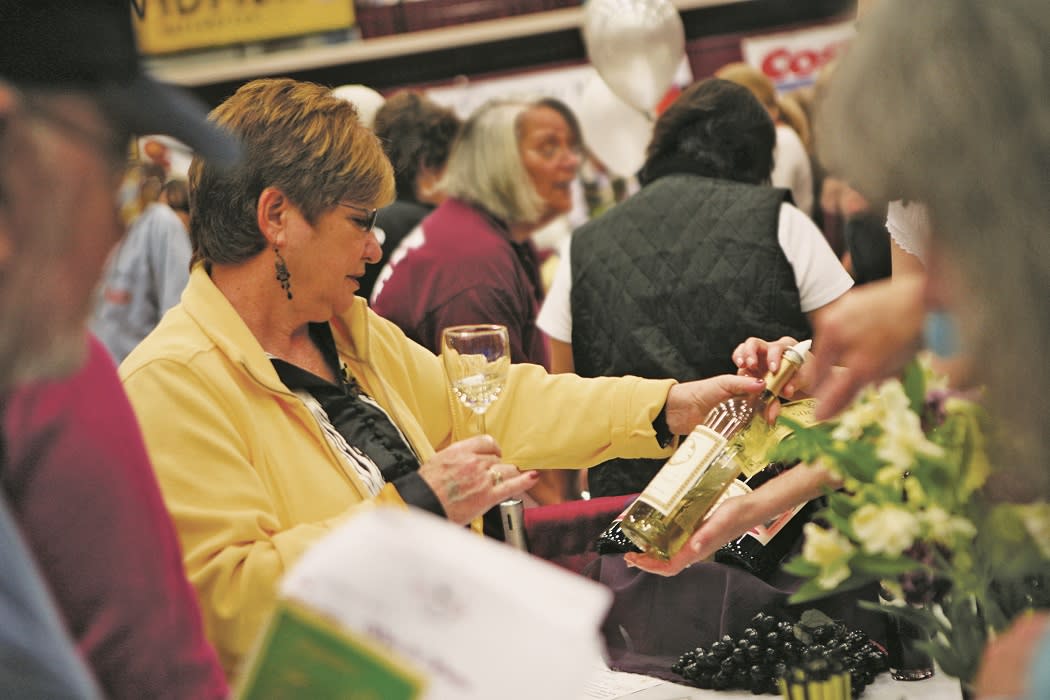 Lacey Spring Fun Fair, May 6 & 7, 2017
Get the entire family together and head out the first weekend in May for two days of fun.  Since 1988, the Lacey Spring Fun Fair has provided free activities and entertainment for thousands of visitors. With arts and crafts, food concessions and a variety of activities to partake in like pony rides, an inflatable train and lip sync battles - the Fun Fair is a popular community celebration!