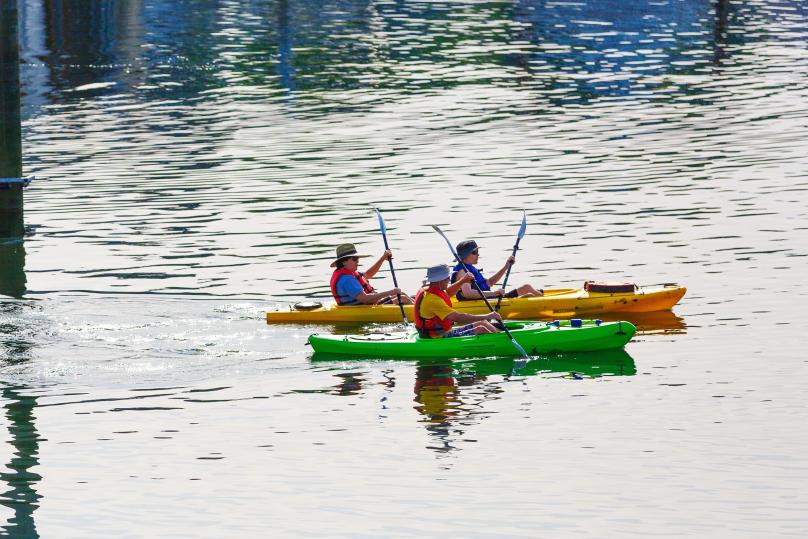 They say all good things must come to an end, but what about sending this summer out with a bang?
Whether it's fun on the water, fresh and local food or outdoor gaming that defines the season for you, we invite you to celebrate the unofficial end of summer with our top five ways to savor the sunshine in Thurston County.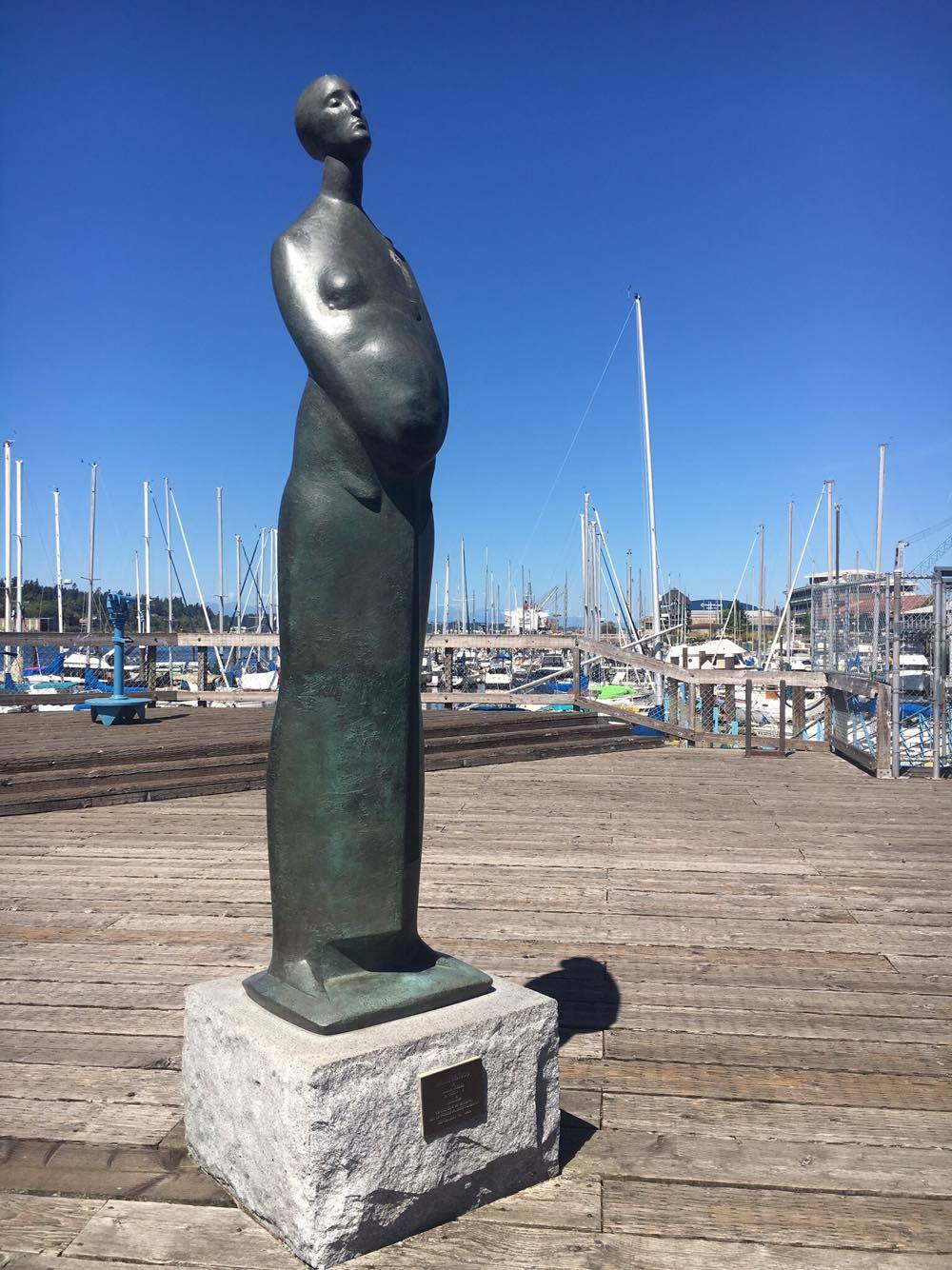 Chase waterfalls at Tumwater Falls Park. This breathtaking waterfall is incredibly accessible for all ages and abilities. Courtesy of a half mile trail system that highlights the impressive network of rushing falls and serene pools, visitors can easily view this dramatic portion of the Deschutes River before it spills into Capitol Lake. In September and October, salmon may be spotted along the fish ladder as they migrate upstream.
 
Try your hand, or meet fellow "Poke-Pros," playing Pokémon Go. An exciting and active adventure for anyone from the casual gamer to the whole family, this gaming craze is sweeping the country, and we have several hotspots here in town. According to local Pokémon Pro Marcus Williams, a top hotspot is Percival Landing. He says that "at any time of day there are more than 40 visitors and residents trying to achieve the next level of the game." He goes on to offer a pro tip, the "Motherhood" statue (shown above) is a Poke-stop where you can spin and reload for new balls every five minutes." Capitol Lake is another scenic spot ideal for Pokémon hunting.
 
Take a dip in Offut Lake. Access this serene freshwater at the charming Offut Lake Resort. This family-owned destination offers paddleboat and kayak rentals, and the opportunity to cool down at this quiet refuge near Tenino. Stay the night or come for the day, but don't miss the burgers at the resort's restaurant, Lady of the Lake Public House. Choose from the "Gourmet, Full or Half Nelson" all served on a brioche bun featuring beef from the third generation Nelson Ranch located a few miles from the resort.
 
Cook your own catch or shuck them on-site while harvesting oysters at Tolmie State Park. With proper licensing that can be obtained here, you can slurp to your heart's content.
 
Spend a day on the Olympia Waterfront. As we detailed earlier this summer, the Swantown Marina offers moorage for a day trip or stay longer (up to 30 days).  Slips are typically available and offered on a first come, first served basis but reservations are encouraged for Labor Day. Don't miss the waterfront patios for wining and dining, the Hands on Children's Museum for the younger set and the Olympia Farmers Market for local goodies of all kinds.  
All long weekends require a good night's rest. Explore the many options detailed at  www.visitolympia.com.  Make sure to connect for real time updates on how to spend your remaining days of sunshine, or share your summer selfies on Instagram (@VisitOlympia).
Featured Events:
Olympia Harbor Days and Tug Boat Races, Sept. 2-4, 2016
This annual Labor Day weekend festival held at Percival Landing in downtown Olympia welcomes a fleet of tugboats both old and new for three days of entertainment, food, art, history, and a last farewell to the summer. Explore more than 125 arts and crafts booths, try a variety of food and see as many as 30 tugboats—many open for tours. Be on hand Sunday at noon as the tugs leave shore to participate in the Annual Harbor Days Tugboat Races in the deep channel of the bay. harbordays.com
Summer's End at Lacey Rod, Custom & Specialty Car Show, Sept. 17, 2016
School may be headed into session but warm weather tends to linger in these parts. Savor the quintessential days of summer with family and friends at this classic annual event. Check out the variety of collector cars and vote for the winner, enjoy craft beverages, food vendors and more. The fun runs from 9 a.m. to 3 p.m. in Huntamer Park in Lacey. Full event info here.