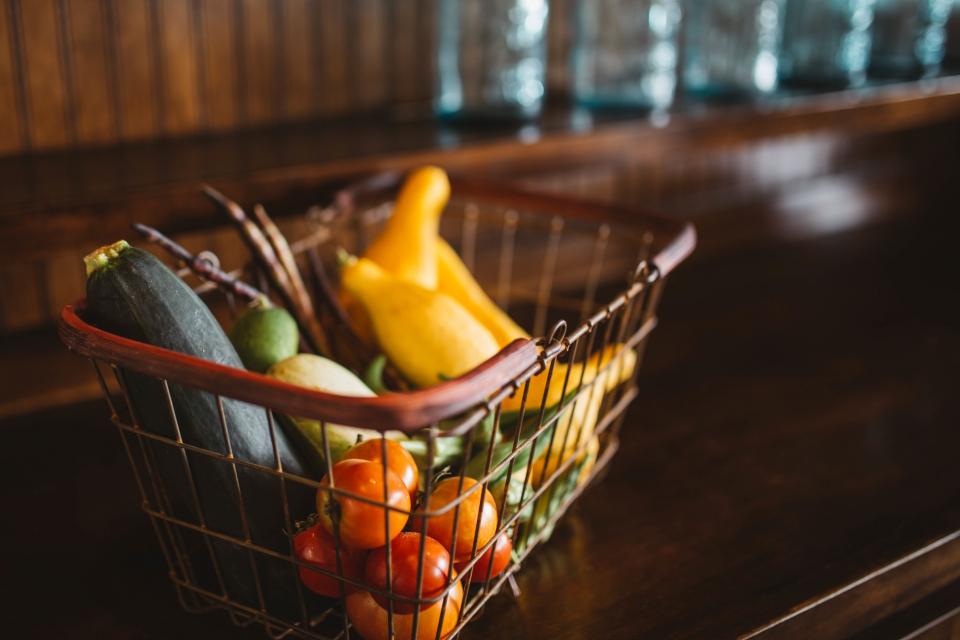 Looking for something to get you out of the house this Fall?  Enjoy this crisp weather and stop by the Olympia Farmers Market. Grab a stock of organic, locally grown root veggies and follow the recipe below for a great entree or make it a side dish and pick up a steak from Johnson's meats for your main course. Enjoy live music on the main stage and grab lunch. The chicken curry at Curry in a Hurry is delish! Keep the kiddos in from the weather under the cover of the market while you shop and enjoy the atmosphere.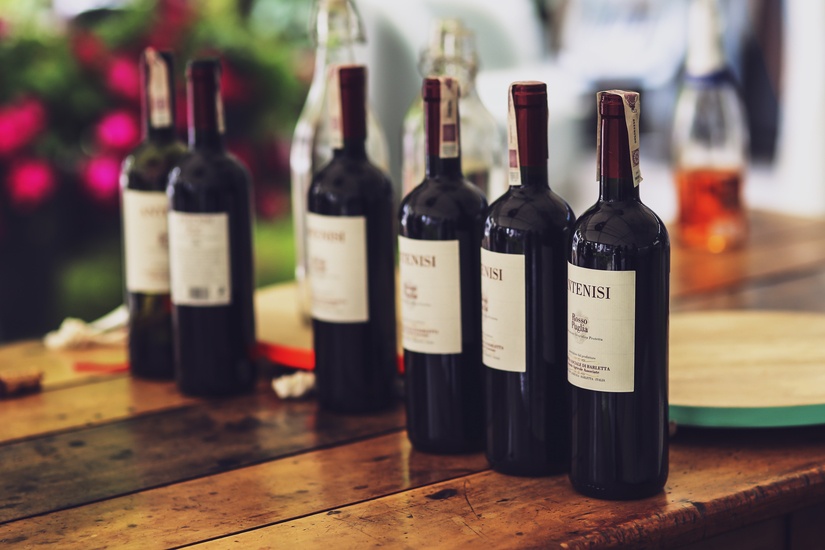 Root veggies pair perfectly with light and medium red wines. The Wine Loft, conveniently located next to the Farmers Market is the perfect place to pop in and grab a bottle of Merlot or Pinot Noir before you head home to prep your veggies.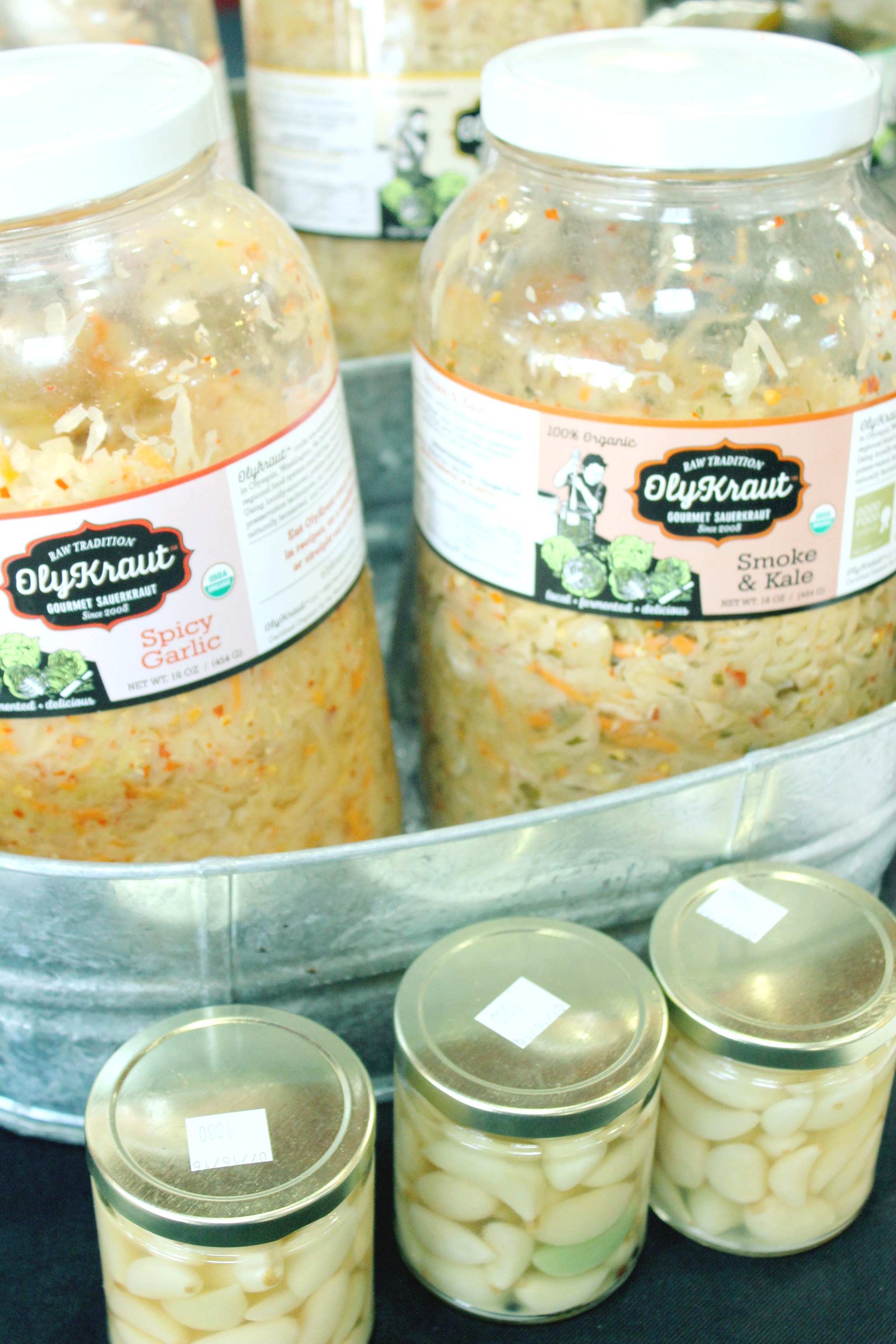 [Photo: Fashionably Frank]
A great way to liven up any dish is to add a little OlyKraut on the side. OlyKraut is local, gourmet sauerkraut, better than anything you've ever had before, plus it's really good for you!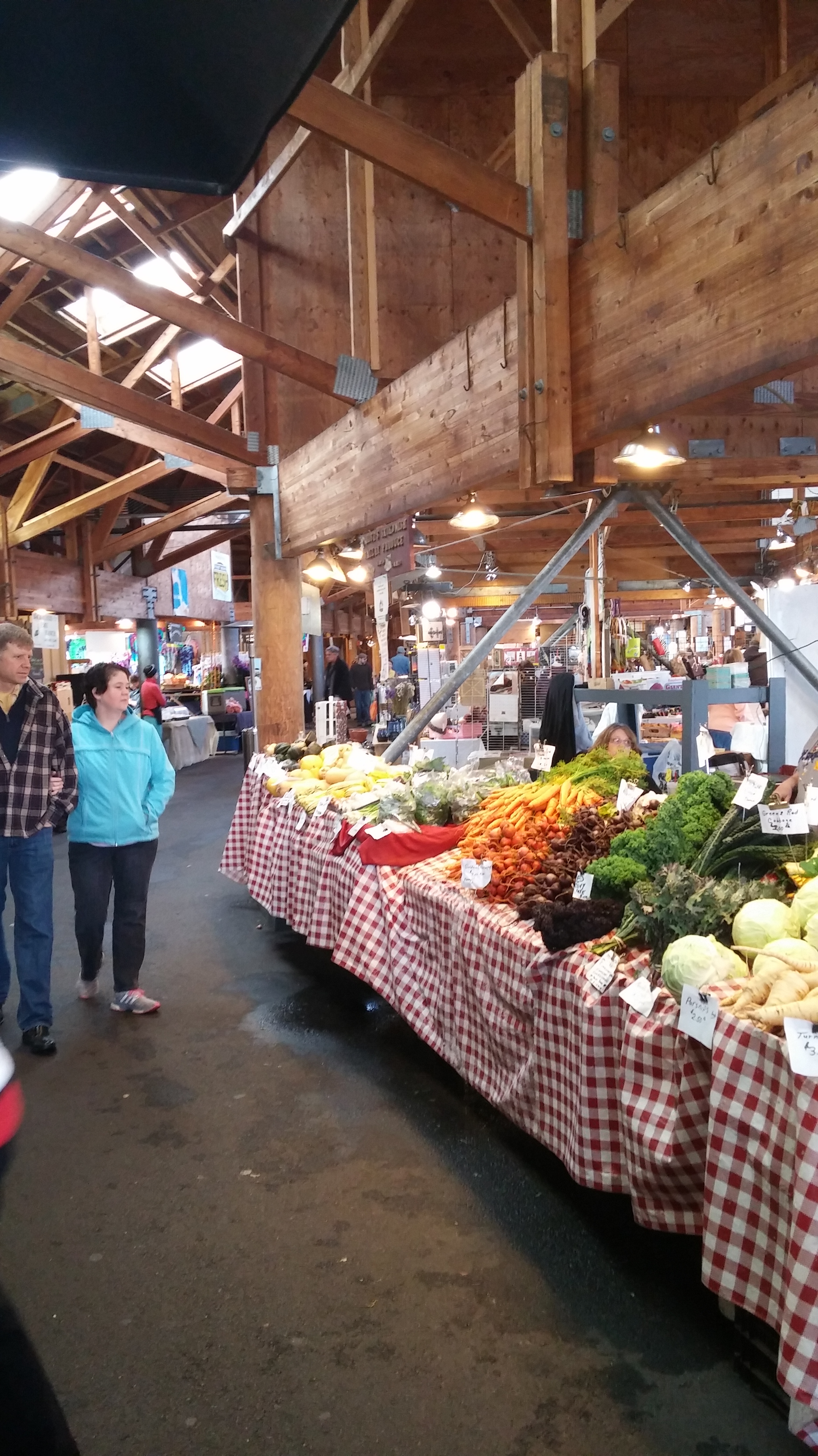 ---
[recipe title="Oven-Roasted Root Veggies" servings="2-4" time="45 mins" difficulty="easy"]
FROM: FOOD NETWORK KITCHENS
Ingredients:
1 butternut squash, halved, seeded and peeled 3 large Yukon gold potatoes, scrubbed 1 bunch medium beets, scrubbed and tops trimmed 1 medium red onion 2 large parsnips 1 head garlic, separated and peeled 2 TBS extra-virgin olive oil, plus more for drizzling 1 1/2 TSP kosher salt Freshly ground black pepper
Directions:
Place 2 baking sheets in the oven and preheat to 425 degrees F.
Cut all veggies into 1 1/2-inch pieces. Cut the onions through the base core to keep some of the layers in chunky pieces. Toss all the veggies with garlic, olive oil and salt in a large bowl. Season generously with pepper.
Carefully remove heated baking sheets from the oven, brush or drizzle with olive oil. Divide the veggies evenly between the 2 pans, spreading them out to assure they don't steam while roasting. Roast the veggies until tender and golden brown, stirring occasionally, about 45 minutes to 1 hour. [/recipe]