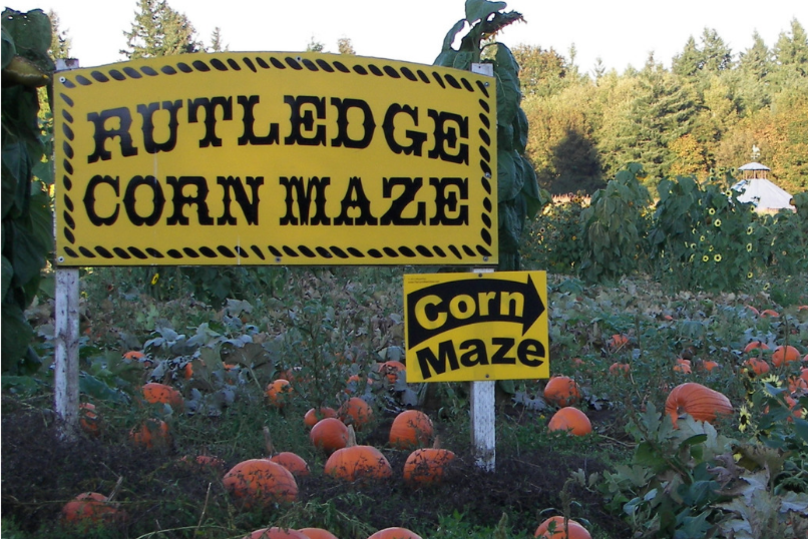 Sure, harvest season is fun for kids, with pumpkin patches, princess costumes and candy, (check our list of pumpkin spice and everything nice) but this year, several spots around the region present haunted happenings that aren't for the younger crowd. In decidedly different fashion, visitors find zombie apocalypse paintball, spooky corn mazes, cemetery tours, haunted houses, hearse races and more. Pair these adventures with seasonal sips, like vodka infused with local apples and fresh hop ales aplenty, and you have yourself an ideal October weekend.
Day One
Get into town and enjoy a late lunch at Three Magnets Brewing where you'll dine on upscale pub fare paired with seasonal selections typically only offered in the taproom.
Check into your lodging of choice. A fall favorite is the big house on the hill at Marie Bed & Breakfast. Built in 1892 and recently restored, their team always offers a beverage upon check in, artisan bath products, organic bedding, linens and robes and a farm fresh breakfast for each guest. B.Y.O.G.S. (Bring your own ghost stories) and prepare for a unique Pacific Northwest experience.
Next up? Pick your poison and prepare for a tasting of seasonal selections at nearby breweries, wineries and distilleries. Sample from the variety of offerings all within a few miles from each other, including Madsen Family Cellars, Salish Sea Organic Liqueurs and Stottle Winery. Cleanse your palate at Top Rung Brewing, with dinner from one of their visiting food trucks and a Wet Line Fresh Hop Pale Ale made with more than 200 pounds of fresh hops.
Finish with a night at Rutledge Farms which has been transformed into a space for zombie apocalypse paintball or a haunted maze experience. Pick your adventure and bring a friend!
Day Two
Rise early for a stroll through the Olympia Farmers Market. Find breakfast from local vendors or enjoy brunch at a variety of local spots.
An apple a day will start your morning the right way. Kick things off with a tasting of Sandstone Distillery's apple vodka, infused with fruit from a nearby orchard. Don't miss the other tasty flavors found in this charming family-owned tasting room.
Keep heading south towards the town of Bucoda, which in October becomes "Boo-coda" and plays host to the Boo-coda Spook-Tacular. From the Scary-Nights Haunted House every Friday and Saturday, to the Hearse Procession and Viewing, Jack-O'-Lantern Pumpkin Carving Contest and the "Thrill the World" Thriller Dance, there is sure to be something spooky happening all throughout the month of October.
Extra special and on October 13th only, learn about Tenino and Bucoda history on a guided tour of the Forest Grove Cemetery. Featuring living history vignettes for an interactive experience, the tours run from 4 to 8 p.m. offering a daylight tour (more appropriate for children) and a lamplighter tour in the evening. Proceeds benefit South Thurston County Historical Society and tours are made possible with the help of Boy Scout Troop 9014.
Head back into town for a cozy meal at Fish Brewing, where you'll find upscale pub fare paired with a variety of classic and seasonal brews. Don't miss their Oktoberbest on Saturday, September 29th!
Day Three
Spend the morning exploring the burgeoning Deschutes Warehouse District in Tumwater. Find freshly baked pumpkin pastries, jams and jellies for souvenirs, and a variety of cideries and breweries serving up seasonally flavored beverages. They too are having an Oktoberfest the weekend of September 29th full of fall premiers.
Head home with your head held high (and a stocked cooler or suitcase in hand) having conquered your spooky sip and scare adventure.
Ready to explore more? Here's how to spend a fall weekend in the state capital region.
Share your shocking shots with us! Tag social posts #DecidedlyDifferent and connect with us on Facebook, Twitter (@Experience_Oly) and Instagram (@ExperienceOly).