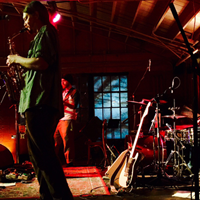 "Thurston County's music scene is alive and well! From funk to bluegrass, jazz to rock and roll...almost any night of the week you can catch a Seattle or Portland-caliber live musical event. Thanks to the many local venues and small business owners who've made the commitment to support live music, our scene is thriving!" Danielle Westbrook, Olympia Jazz Central, local musician
Some of Danielle's favorite hot spots include: 
Ben Moore's - Bonnie Smith has done a wonderful job of recreating the music scene which made Ben Moore's famous for so many years.
Dilinger's - Quickly becoming a favorite mini-music venue, they often have live music to accompany.
The Pig Bar - features music throughout the week with a Monday night funk/blues/jazz jam called Music Church, hosted by members of DBST 
Traditions - including a first Sunday of every month jazz jam
Other must try venues - Rumors Wine Bar | Obsidian | Le Voyeur
Also coming up by way of festivals is this weekend's Trippin' the Lights Fantastic (here's a Facebook link: https://www.facebook.com/events/702713903172411/)
Love Our Local Fest, August 23 (DBST & Luna Melt will be playing along with many other acts)https://www.facebook.com/events/382691685269406/
So many...hard to write about them all!