Deschutes Landing
A gathering place for friends, neighbors and visitors to enjoy locally-made craft beverages and specialty foods, Tumwater Warehouse District at Deschutes Landing is a friendly, and inviting destination. ​ Be part of the craft movement. 
8036 River Drive SE
Tumwater, WA 98501
Check hours of operation, hours vary per business
Produced onsite, shop onsite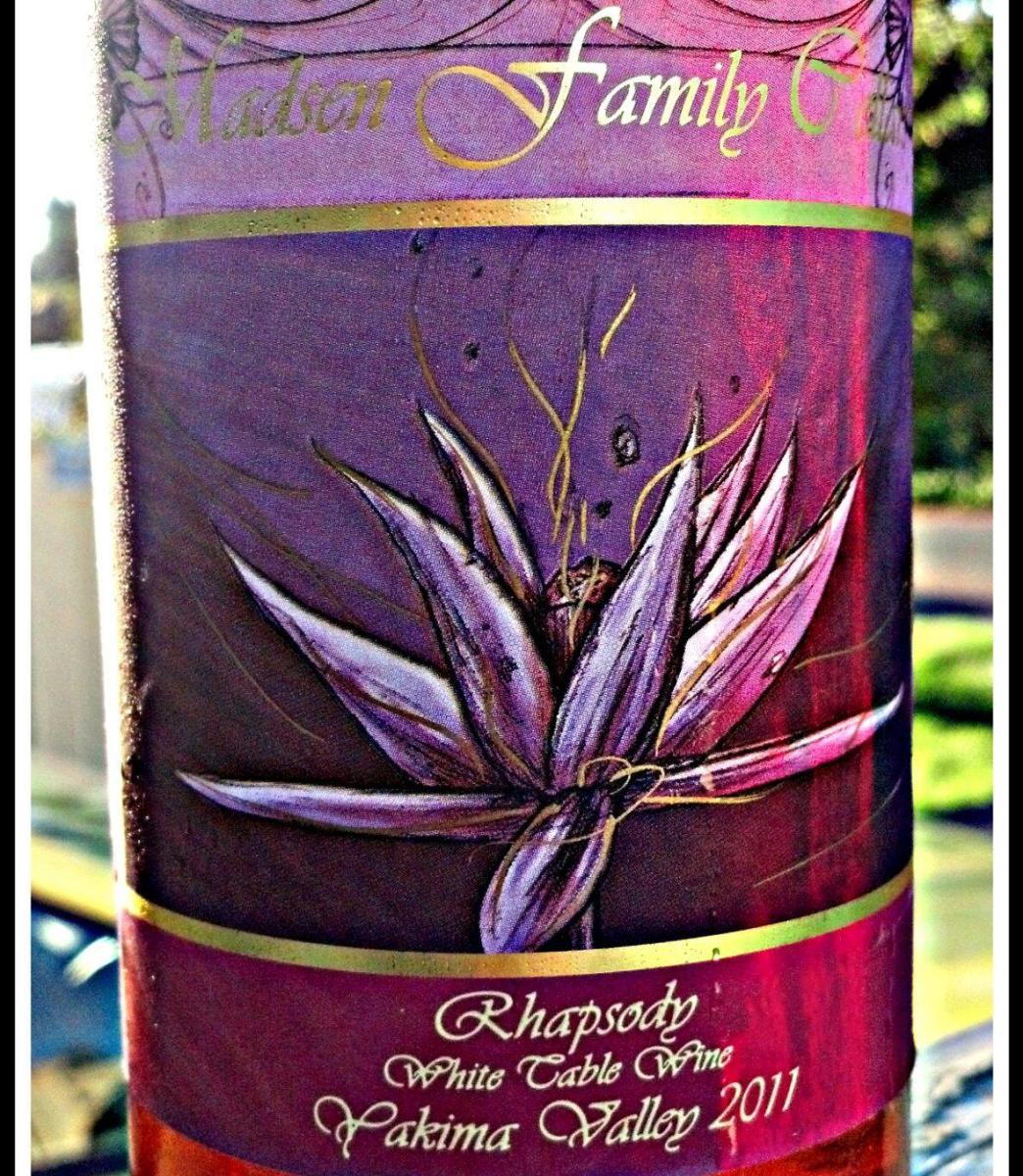 Madsen Family Cellars
A craft boutique winery specializing in quality unique wines. The winery is located in Olympia, where they make all their wines and host visitors in their tasting room. They proudly pour sixteen beautiful wines that were all produced with grapes from the east side of the state. All grapes come handpicked from Washington vineyards chosen for their unique combinations of flavor and color. Their wines have been winning awards in local and national contests for years starting with our 2005 Cabernet Sauvignon, and earned several 90+ scores from Wine Advocate in 2010 and 2011.​
2825 Marvin Rd NE # D
Lacey, WA 98516
(360) 438-1286
Tasting room open Wed-Sun 11 a.m.-5 p.m.
Produced onsite, shop onsite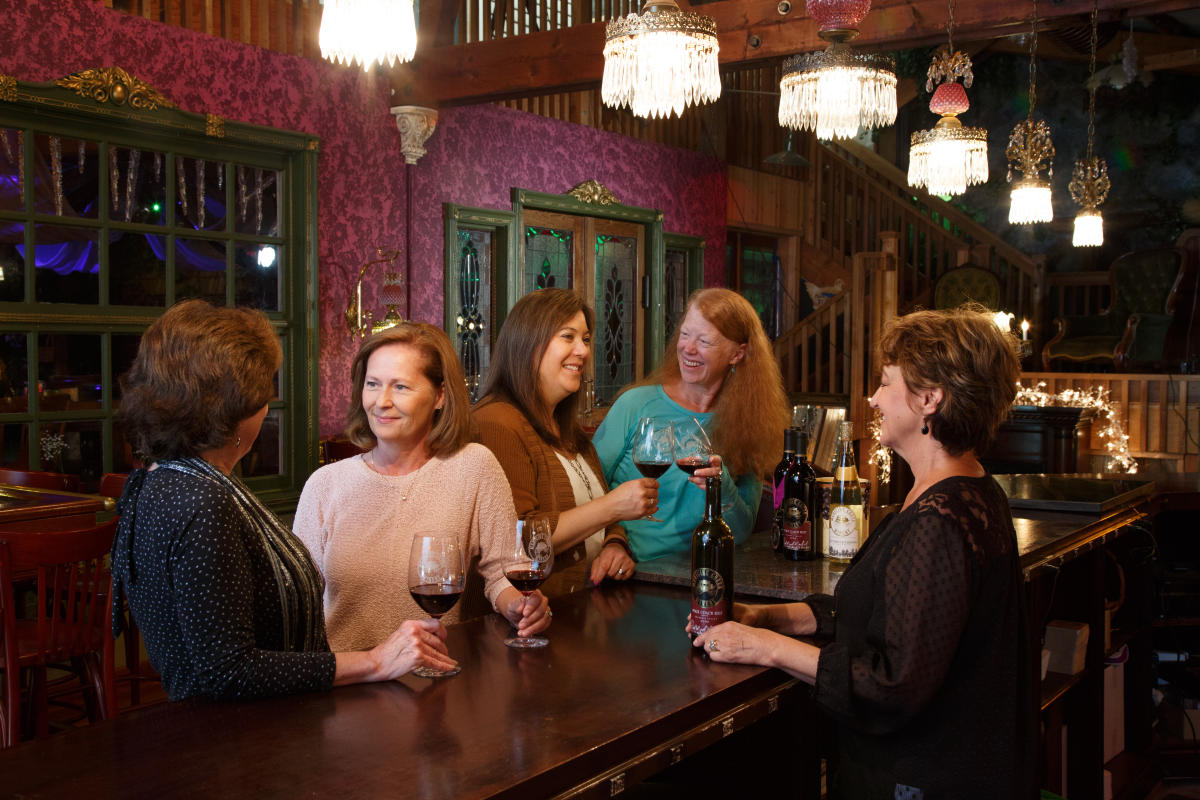 Medicine Creek Winery
A boutique winery located on a farm in the Nisqually Valley, near Olympia, Washington. Visiting the award winning tasting room is like stepping back in time to a 1800's vintage New Orleans brothel. From the tasting room you will be able to view the barrel room and dance floor and, if you're lucky, observe the wine making process.
947 Old Pacific Hwy SE
Olympia, WA 98513
(360) 701-6284
Typically open weekends from noon-5 p.m.
Closed during the winter from Christmas to Valentine's Day
Produced onsite, shop onsite
Photo by Doug Walker Photography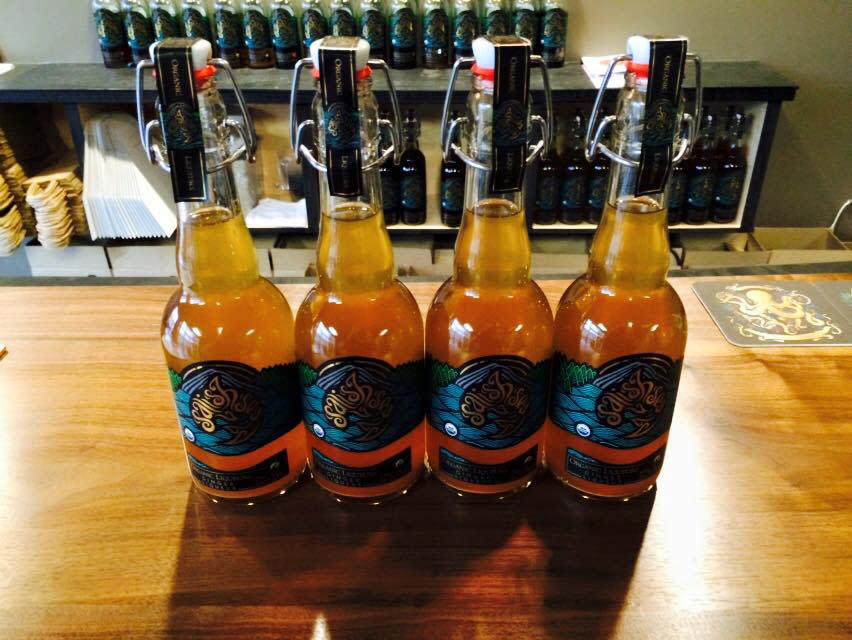 Salish Sea Organic Liqueurs
Salish Sea Organic Liqueurs is a distillery located in the vibrant Hawks Prairie area of Lacey, Washington. They produce nearly 20 different small batch organic liqueurs. Each one is handcrafted in one gallon batches using unique blends of organic herbs, fruits and premium spirits through the process of cold maceration. If you are a lover of organic herbs and flowers, their wide range of products will offer you the opportunity to explore and enjoy some of the best the herbal world can offer.
2641 Willamette Dr NE, Suite D
Lacey, WA 98516
(360) 890-4927
Tasting room open Wed-Sun from noon- 6 p.m.
Produced onsite, shop onsite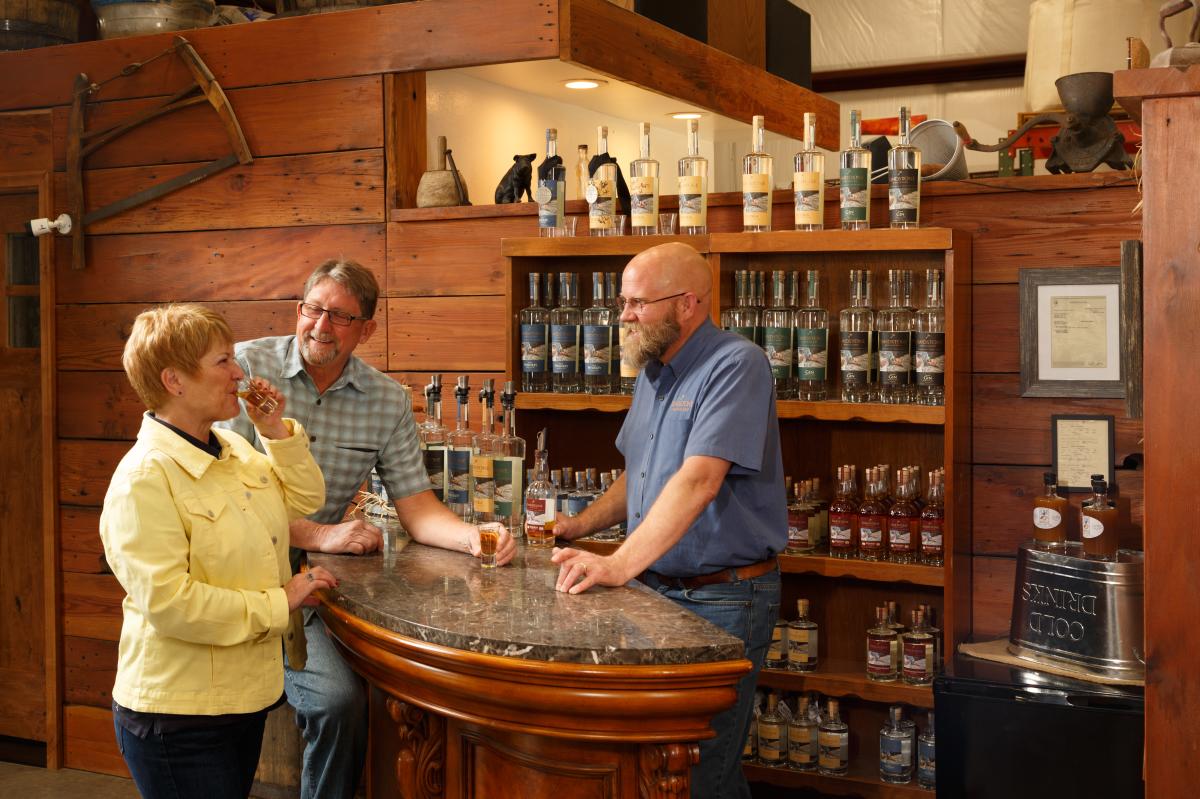 Sandstone Distillery
Sandstone Distillery handcrafts each batch of spirits from Washington-grown grains, carefully fermented and artfully distilled at just the right moment to bring the finest of the spirit to your bottle...spirits worthy of the Sandstone tradition! They are a family-owned estate distillery in Tenino, Wash. (10 miles from Olympia, Wash, 60 miles south of Seattle, Wash., 100 miles north of Portland, Ore.). Creating expertly crafted small-batch spirits using Washington-grown grains: whiskey, vodka, gin, and more!
842 Wright Rd SE
Tenino, WA 98589
(360) 239-7272
Tasting room open Thurs-Mon from noon-5 p.m.
Produced onsite, shop onsite
​
Photo by Doug Walker Photography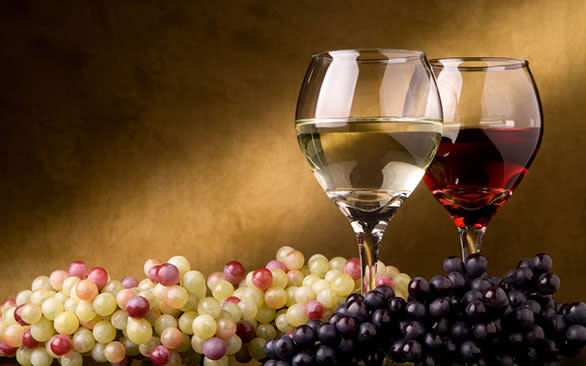 Scatter Creek Winery
Scatter Creek Winery is a family owned and operated winery that has been serving Washington communities since March of 2005 when their Wine Master perfected the blends using grapes from Eastern Washington. Scatter Creek Winery was just a dream when they started out 14 years ago working to create that perfect blend that their customers now rave about. They may be a small winery compared to others; but, are very proud of what they can do for you, family and friends. Since they opened up 'The Creek' that cold March day, they have won 10 Medals/Awards from local magazines, newspapers, and the local community festivals they proudly participate in.
291 Sussex Avenue West
Tenino, WA 98589
(360) 264-9463
Tasting room open Mon, Thurs-Fri 3 p.m. - 9 p.m., Sat 1 p.m. - 9 p.m. and Sun 1 p.m.-7 p.m.
Shop onsite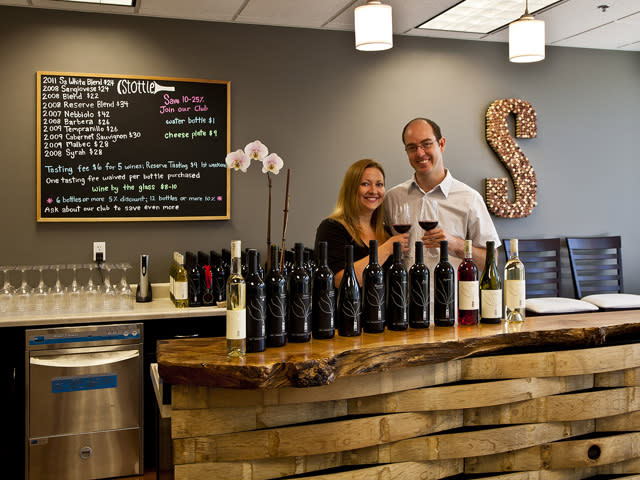 Stottle Winery
Founded by Amy and Josh Stottlemyer, Stottle Winery was established through a passion for wine and the simple pleasures of life. They believe that each wine is an expression of all of the things that influence the grape on its journey from vine to wine. Their duty as winemakers is to bring out the greatest expression of each of the elements that touch the grape in its life. The quality of the soils, the intensity of the sun, the cooling influence of the mountains and rivers, and the care and skill of the grower all lend subtle influences to a wine. Stottle makes 13 different award winning wines from Viognier to Cabernet Sauvignon.
2641 Willamette Dr NE, Suite E
Lacey, WA 98516
(360) 515-0356
Tasting room open Wed-Sun noon-6 p.m.
Produced onsite, shop onsite​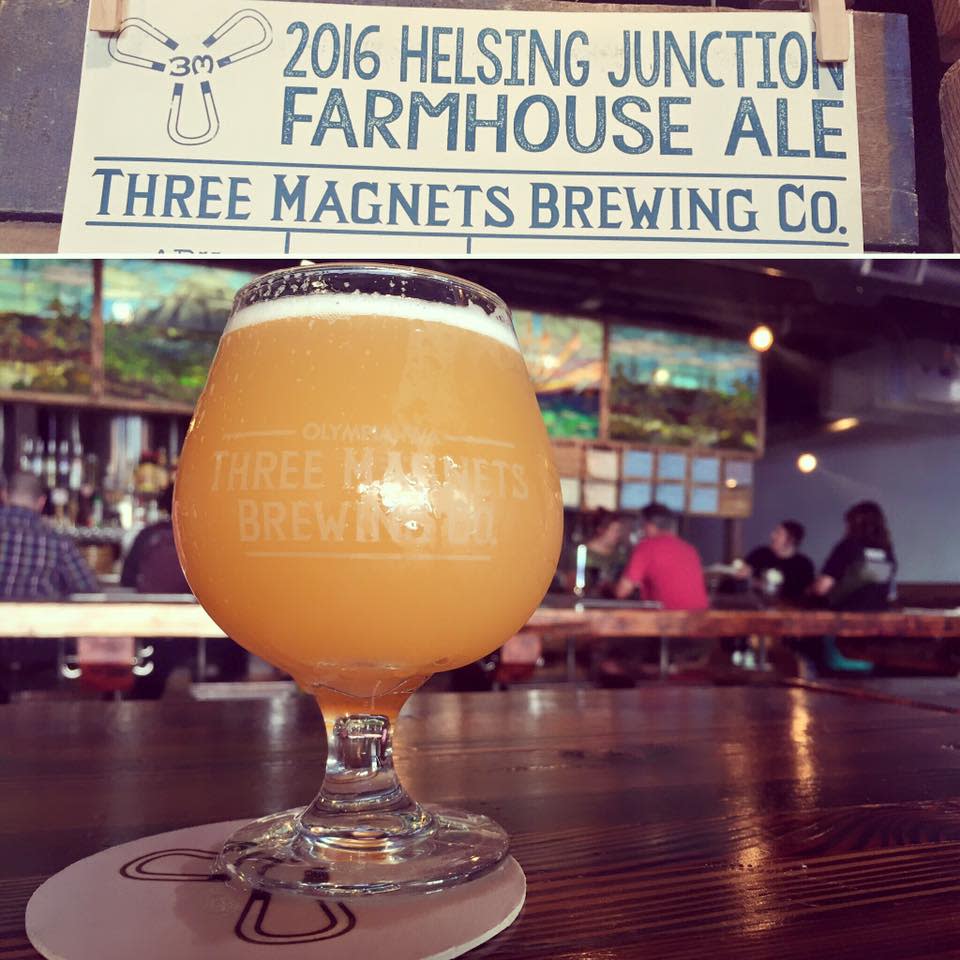 Three Magnets Brewing
Three Magnets Brewing Company is a microbrewery in downtown Olympia, featuring an all ages dining area and a 21+ bar, and three separate menus. The beer is brewed using mostly Washington hops and western Washington malts. 
600 Franklin St SE, Suite 105
Olympia, WA 98501
(360) 972-2481
Fall-Spring open Sun-Thurs from 8 a.m.-10 p.m., Fri-Sat from 8 a.m.-Midnight
Summer open Sun-Thurs from 8 a.m.-11 p.m., Fri-Sat from 8 a.m.-1 a.m.
Produced onsite, food available​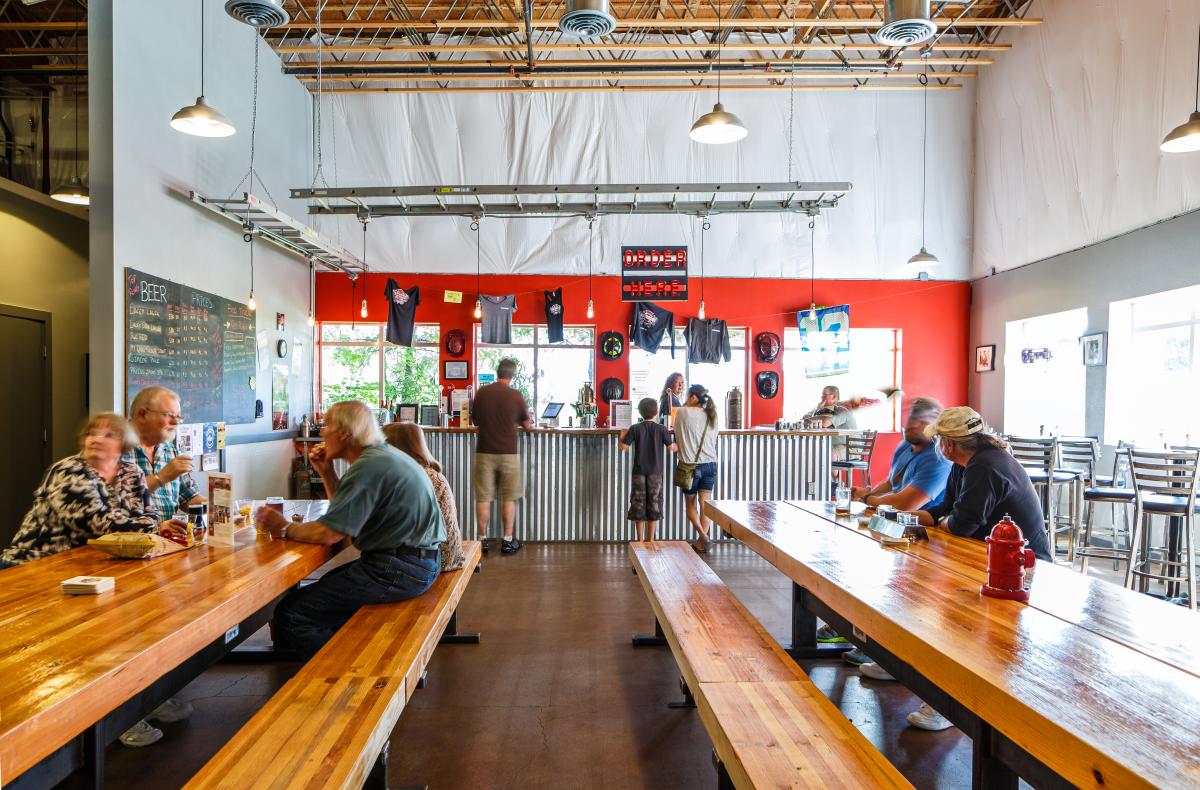 Top Rung Brewing
Top Rung Brewing is a 10 barrel production brewery with a tasting room. Located in Lacey, Top Rung Brewing is a destination for craft beer drinkers. View the production brewery facility and take in the smells and sounds of a working brewery. Many of their ingredients are made in Washington from grain to hops to adjuncts. The tasting room is family friendly and features food trucks as well as allows patrons to bring in their own food of their choice or have it delivered. When not brewing and tending to their home/family responsibilities, the owners are also full-time firefighters (IAFF L3825) in the Olympia area.
8343 Hogum Bay Lane NE, Suite E
Lacey, WA 98516
(360) 915-8766
Tasting Room open
Wed-Fri from 3 p.m. to 9 p.m.
Sat from noon to 9 p.m.
Sun from noon to 5 p.m.
Produced onsite, Food available​
Photo by Doug Walker Photography​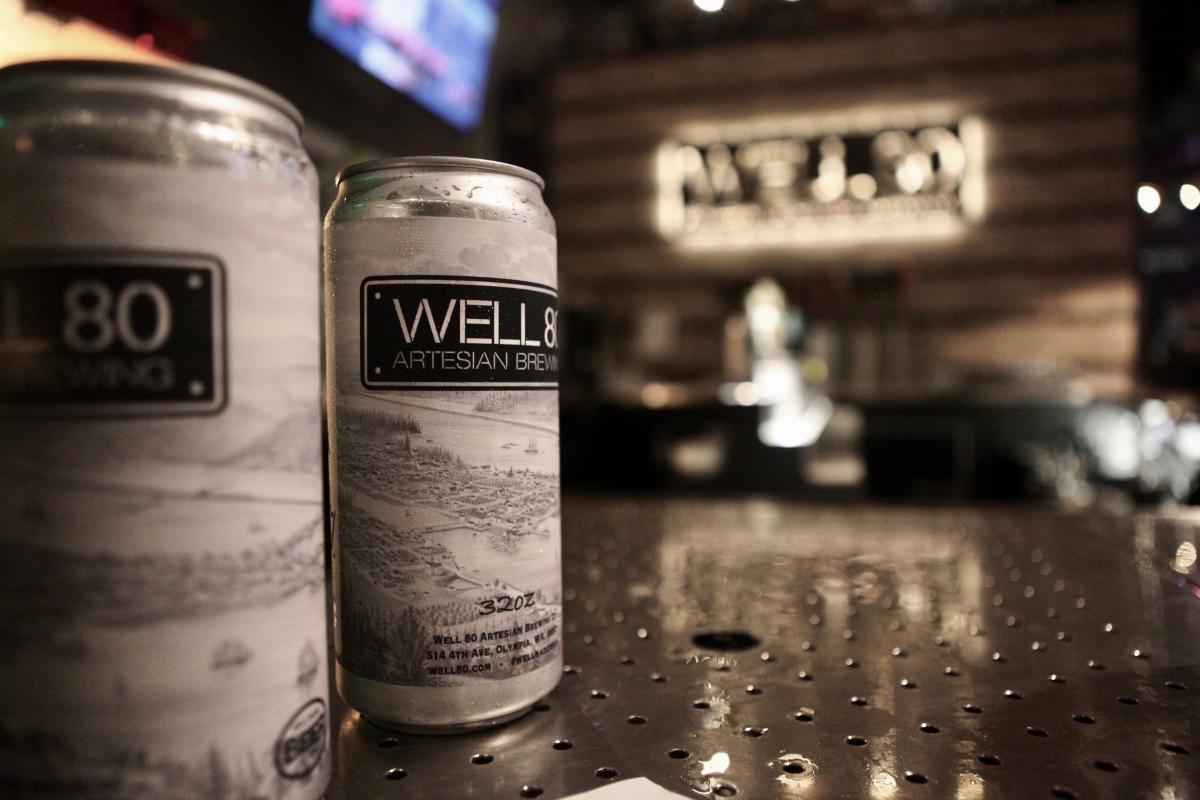 well 80 brewhouse
Well 80 is a new brewery and brewpub built on the site of one of Olympia, Washington's famous Artesian wells. In fact, this delicious well water is used in brewing our line of tasty craft beers. An all-ages restaurant, Well 80 serves pizza, burgers, and sandwiches, all with a unique twist. Come in today and experience Well 80!
514 4th Ave
Olympia, WA 98501
(360) 915-6653
Tasting Room open
Sun-Thurs
11:30 a.m.- 10 p.m.
Fri-Sat
11:30 a.m.-11 p.m.