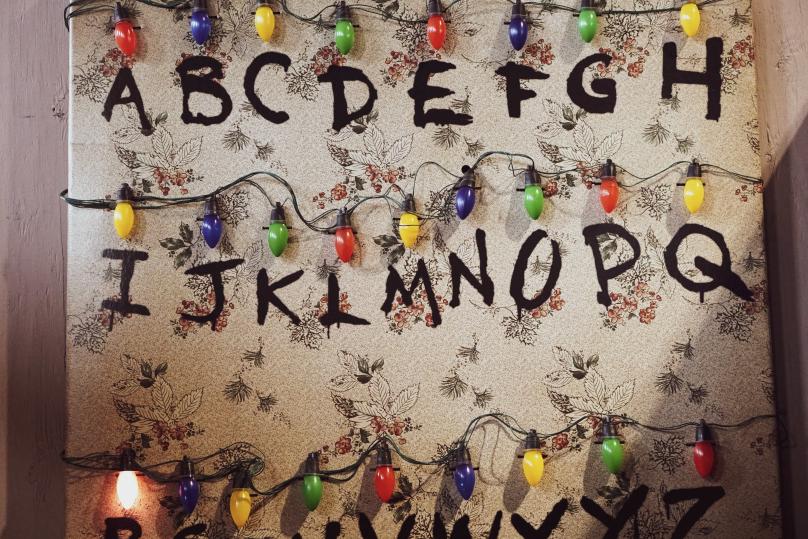 Just 20 miles south of Olympia lies the small town of Bucoda, Washington – population: 562. 
During the month of October, the tiny town embraces its haunted history and becomes "Boo-coda," the ultimate destination for Halloween enthusiasts! The town hosts a series of frightfully-fun events throughout the month, including casket races, hearse processions, a Zombie 5K race, Jack-O-Lantern carving contests, Thriller dance lessons, pumpkin pancake feeds and Scary Nights, a haunted house that is not for the faint of heart. For more information and a schedule of events, visit boo-coda.com.

"We hope to become one of the best Halloween themed towns in the Pacific Northwest and are excited to have unique activities that you don't see at other festivals," says Bucoda Mayor Alan Carr. "Boo-coda is an authentic experience. Inside our haunted house, screams have been heard from the gym and the prison at night. It's not uncommon for someone to feel a tap on the shoulder and there's no one to be seen. Come experience it yourself!"
To celebrate the season, here are five spoooooky facts about Boo-coda:
Bucoda's original name was "Seatco," a Native American word meaning evil spirit or devil. Later the town was renamed Bucoda using the first two letters of each of the surnames of the three principal investors in local industries: Buckley, Coulter and David.
 
A Bucoda resident once spotted a transparent figure wearing prisoner clothing in his bedroom window, and later had a ghostly experience in his home. From 1874 to 1888 the town was the site of Washington's first territorial prison.
 
In the Seatco Penitentiary, prisoners held strikes to protest the tainted and diseased beer and old potatoes they were fed. Overtime the prison garnered a reputation as a harsh institution, as the inmates were used for dangerous and brutal manual labor. It was later discontinued and moved to Walla Walla.
 
The Mutual Lumber Mill, which was once a thriving industry in Bucoda, mysteriously burned down twice and was ultimately relocated. At the time, the mill was so productive the town was once billed as the "Town with the Million Dollar Payroll."
 
In April of 2011, paranormal investigation was conducted in the Bucoda Gym, the site of the infamous haunted house. "Classic orbs" were found to be present. Orbs are small spheres of glowing light that appear in photographs and videos, usually captured at night. They are said to be the early stages of a spirit or ghost manifesting.
Inspired by Boo-coda, here are two festive cocktails to make at home (if you dare):
Spirit of Joe
Ingredients:
1 slice of orange
2 dashes of bitters
Club soda
1/2 oz bacon-flavored whiskey (we suggest Sandstone Distillery's)
Scoop of ice
Orange and cherry for garnish
Instructions: Muddle slice of orange and two dashes of bitters in shaker. Add club soda, simple syrup, scoop of ice and whiskey. Shake and strain over fresh ice in an old-fashioned glass. Garnish with orange and cherry. 
Spirit of Judy
Ingredients:
Scoop of ice
1/2 oz vodka
1/2 oz sweet beet sipping vinegar from Sandstone Distillery's Wild Heart Sipping Vinegar
Instructions: Shake vodka with sipping vinegar and ice. Pour onto rocks glass and serve. 
To help plan your next adventure to the Olympia region, visit ExperienceOlympia.com. Tag social posts #DecidedlyDifferent and connect with us on Facebook, Twitter (@Experience_Oly) and Instagram (@ExperienceOly).