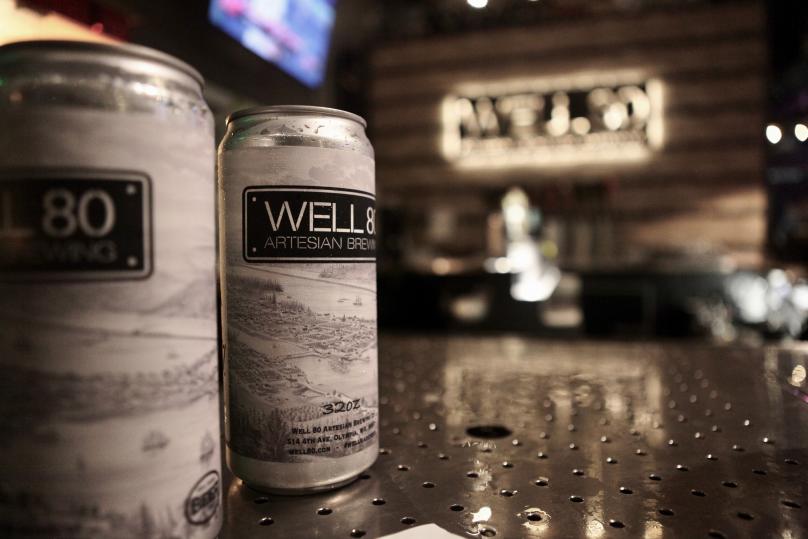 Mark your calendar for these brew festivals
Oly Brew Fest, August 7, 2021, The Olympia Brew Fest is an annual summer beer festival that takes place in the heart of the city on the waterfront. It features a curated collection of more than 30 northwest breweries and over 60 different beers. 
Tumwater Artesian Brewfest, August 21, 2021, offers a chance to toast local brewers and the history of the Olympia region in the shadow of the historic Olympia Brewery at this summertime sipping spectacular. Find more than 100 brewing choices, including specialty beers using malt from an extensive two-year field trial, exclusive collaboration beers, along with local cider, spirits and wine at this one of a kind event.
THE CRAFT BREWER'S STORY
Olympia Beer is well known by locals and visitors alike, and for good reason. The history of brewing in Thurston County runs deep and so does the admiration for the legendary beer and undeniable design that was way beyond the time. Back in the early 1890's, Olympia Brewing Co. Founder Leopold Schmidt believed that to make a good beer, he had to use first-rate ingredients and pay his workers well -- and it worked. Situated above Tumwater Falls, the artesian spring water is said to have been a key component in what became one of the Northwest's most iconic brands, and remains that way today. Now, 125 years later and counting, a variety of craft breweries and like-minded businesses are paying homage to the region's roots. It's still the water.
The recently opened Well 80 Brewhouse even sits on one of the region's artesian wells for easy access to the source. According to Well 80's head brewer Paul Pearson, the water from this specific well "has its own unique chemical composition, and it seems to be perfect, really great brewing water." While Paul is busy working on his own innovations, he also partners with a former Olympia Brewing Co. brewer on throwback collaborations. Those looking to sample the past and appreciate the future should grab a pint and plan your craft beer calendar.  
In partnership with Paul Knight, who worked at Olympia Brewery from the early 1950s and as head brewer from 1960-1977, Well 80 offers three throwback collaborations each with their own unique story.  
Original Lager '64 uses a recipe from its namesake year paying homage to the traditional lager Oly fans will remember.  
The Original Dark '66 is a riff on the Olympia Dark, a local cult classic beer that was only sold in draught throughout Olympia.
The Nitro Original Bock '96 offers flavors as rich as its history. This Bock-style beer was brewed since Olympia Brewing Co.'s inception in 1896 but stopped production on Dec. 7 1941 during the height of World War II. Restrictions from the war made its ingredients difficult to source. Then and now, the Bock is a German style lager that's a little darker and maltier then the light lager, and of course Well 80's Vintage Bock 96 features Washington-grown hops.
So, what else does Paul have brewing? He's working on a series of IPAs, with some brand new and experimental hops. Here are three single hop beers to try while you're in town:
Orange Pineapple Cream IPA, featuring the Lotus Hop, this brew provides a tasty orange pineapple flavor.
IPA X10416 offers a hint orange but with more spicy herbal notes with a tea flavored finish.
Kettle Sour is a complex cup with flavors that range from tart to sweet, courtesy of the sour beer process along with cherry and passion fruit.
Ground has broken on the Craft District, a destination for drinking, dining, entertainment, and craft education. Located in Tumwater near the historic Olympia Brewery, two South Sound industry partners, including Heritage Distillery and South Puget Sound Community College's (SPSCC) Craft Brewing & Distilling Program are the first tenants to join the center. Well 80 Brewer Paul Pearson, who has been working with SPSCC on the brewing program and curriculum shares "we've got a pretty tight brewing community, everyone is really excited about it."
A bit farther to the south, stop in and experience Talking Cedar in Grand Mound, the first brewery in the United States located on tribal land. Explore the craft brewing culture with a visit to the variety of breweries listed here,
Plan your next adventure and share your favorite sips. Tag social posts #DecidedlyDifferent and connect with us on Facebook, Twitter (@Experience_Oly) and Instagram (@ExperienceOly).