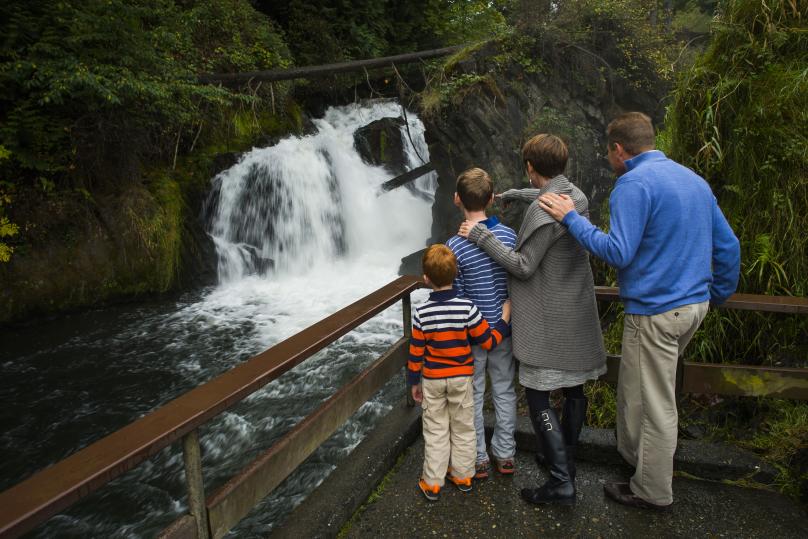 While visitors and locals continue practicing social distancing, the salmon are gathering en masse! For the next couple of weeks our intrepid fish friends make their annual voyage upstream. It's mesmerizing to watch as they leap out of the water and definitely worth a trip to one of these popular public parks!

Throughout the summer, and beyond, our team will concoct monthly daycation itineraries. Let us take away the indecision and pressure of making plans and give you an easy option to enjoy ALL our region has to offer.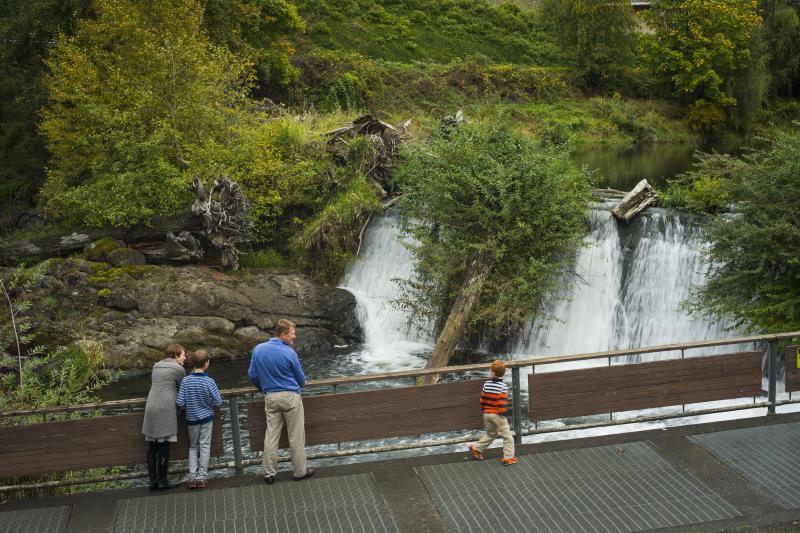 Brewery Park at Tumwater Falls
Closed for 2020 viewing but will have a new salmon ladder and beautiful facelift in time for 2021 salmon season
Tucked away from the traffic and noise right off the freeway, this idyllic park is a local favorite. View the salmon jumping upstream at one of the gorgeous waterfalls and up the fish ladders. With a half-mile hiking trail and a playground for the kids, you can spend a whole afternoon enjoying the decidedly different splendor.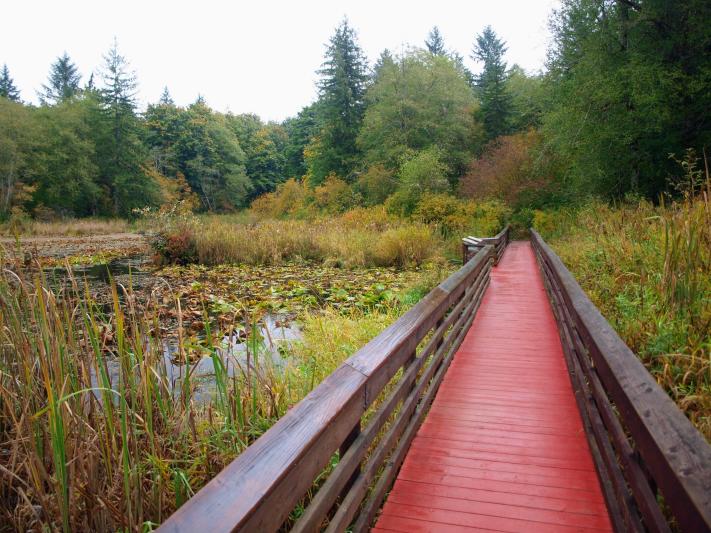 McLane Creek Nature Trail
Venture into the wilderness where nature still reigns supreme and you will find a quiet trail to take you to one of the best places to view spawning Salmon. McLane Creek Nature Trail is home to creatures like newts, beavers, migrating ducks and salmon of course! Continue around the lake, along the trail, past the thicker wilder forest and eventually you will find a creek with a salmon observation deck that spans across. Here you get an up-close look at the life cycle of salmon.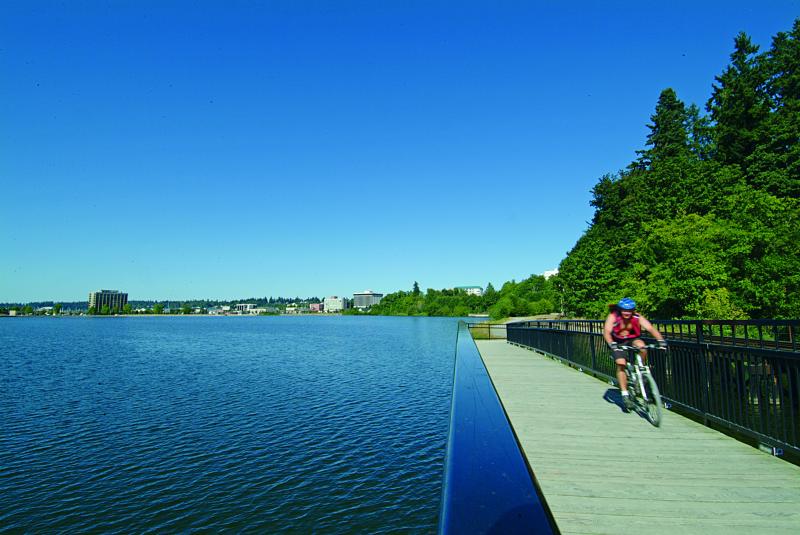 5th Ave Bridge via Heritage Park
Not only is this a terrific spot to view the salmon, there are excellent views of the Washington State Capitol building (to the North across Capitol Lake) and the Olympic Mountain Range (to the South out across the Puget Sound). To get to the dam, simply walk along the park path up 5th Avenue from the parking lot on Water Street. When you want a quick break from watching the salmon jump, take a stroll around the lake (photo above taken at Marathon Park, which is part of the loop around the lake) or walk into downtown for a bit of shopping.
STAY OVERNIGHT FOR MORE ADVENTURES
Don't forget to share.
Don't miss out on any of these easy to plan adventures. Check back monthly for new trip ideas and daycations (or staycation if you're a local) and don't forget to share! Tag your social posts #DecidedlyDifferent and connect with us on Facebook, Twitter (@Experience_Oly) and Instagram (@ExperienceOly).