Annual State of Tourism Meeting
Beyond Expectations: Elevating Thurston County
How do we go beyond expectations to put Thurston County on the map?  It starts with you, the superheroes of our community.
Join your fellow tourism superheroes for an afternoon of celebration. Get the latest scoop on the new Craft District in Tumwater, hear a recap of tourism growth in Thurston County and recognize this year's award nominees. 
KEYNOTE: The Creation of the New Craft District
John Doan, City of Tumwater
Dr. Timothy Stokes, South Puget Sound Community College
TOURISM AWARDS: Presented by Port of Olympia
Community Unity, Tourism Visionary and Excellence in Hospitality
MAY 22
3 P.M.-6 P.M.
GREAT WOLF LODGE
Networking at 3 p.m., program begins at 3:30 p.m., followed by a reception with food and drink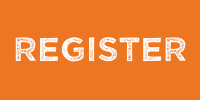 Thanks to Our Sponsors:



Sponsorship Opportunities
Interested in partnering with the 2018 Annual State of Tourism Meeting to support tourism and show off your business? There are a variety of sponsorships available including sponsor lounges (yes, we are talking comfortable chairs and reserved seating) and support sponsorships. We can also craft custom sponsorships for interested parties. 
To learn more about sponsorships, click here.
Does your business craft cocktails and you want to show off your chops to the local tourism community? A craft cocktail competition is one of the featured events at the reception. Come shake up the competition. 
To learn more about craft cocktail sponsorships, click here.
Contact Moira@ExperienceOlympia.com to learn more.