Meet Here
Handcraft your meetings
Nestled at the foot of the Puget Sound, Thurston County is conveniently located between Seattle and Portland off the I-5 corridor.
Breathing new life into run-of-the-mill events can be challenging—we get it, and are here to help you transform ordinary events into a memorable experiences. We can connect you with the region's local artisans, craftsmen and aficionados, helping you craft a meeting worth savoring.
We have been helping meeting planners like you, find the perfect location and services for their events for years. We look forward to providing you with information about hotels, facilities, attractions, restaurants and activities.
To make the planning process simple and easy, we provide the following services:
Assist in the site selection process
Check hotel prices and availability
Schedule site visits, including venue and hotel visits
Acting as a liaison between you and area hotels, event venues and suppliers
Provide suggestions for spouse/youth/children's activities
Pre- and post-convention tour and activity suggestions
Access to conference services
Start planning your meeting
Save time and money by taking advantage of the services provided by the Experience Olympia & Beyond team and let us do the heavy lifting. We are eager to help make your event a huge success!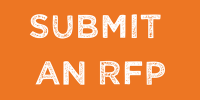 Submit a Request for Proposal
or share your details with us to access our Meeting Facilities Guide!