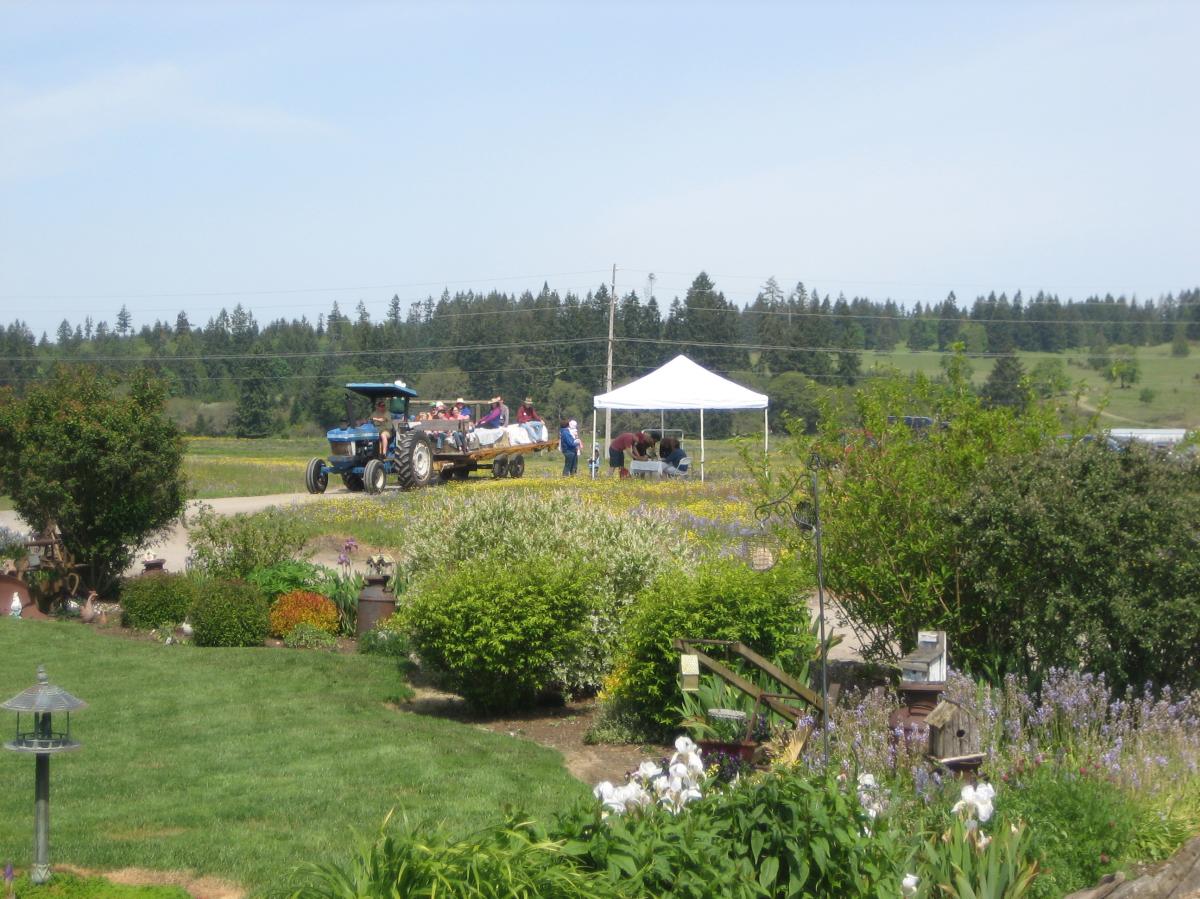 Colvin Ranch
The Colvin Ranch is a family owned and operated grass fed cattle ranch located in south Thurston County, Washington, near the small town of Tenino. The ranch was homesteaded by Ignatius Colvin, who came to Washington on the Oregon Trail in 1851 from Boone County, Missouri, and is one of the oldest ranches in the county still owned by the original family.
Five generations later, the Colvin Ranch family heritage continues through humane livestock handling, stewardship of the land and sustainable grazing practices that allow native and endangered plants to flourish alongside high-quality, all-natural cattle finished on grass.
16816 Old Hwy 99 SE
Tenino, WA 98589
(360) 264-2890
Open by appointment 
Produced onsite, visit by appointment only, shop onsite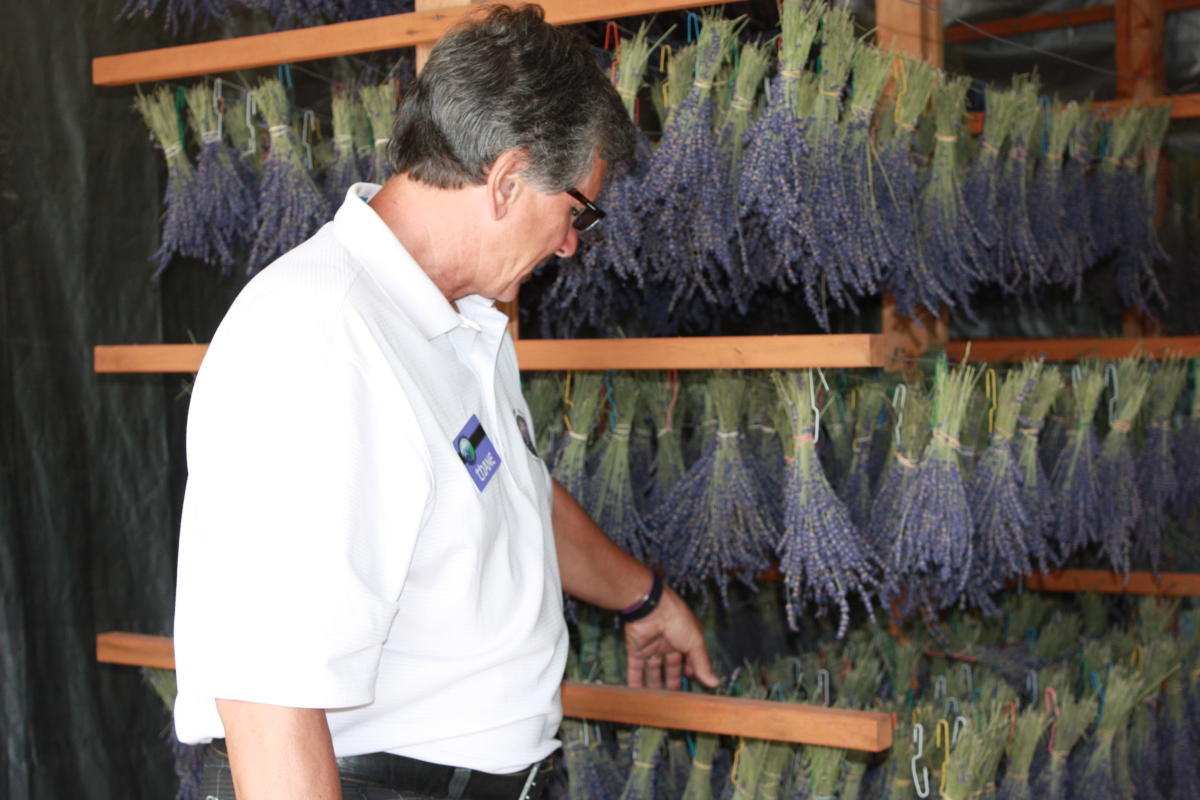 Evergreen Valley Lavender Farm
A local lavender farm with more than 600 (mostly English) lavender plants in 11 varieties and all grown organically. The Gift Shoppe is open by appointment year round and is filled with great gift ideas, such as neck wraps, eye pillows, sachets, soaps and candles made with their own steam-distilled essential oils. They distill essential oils from Grosso, Melissa and Buena Vista lavender varieties and create seasonal blends as well.
9733 Evergreen Valley Rd SE
Olympia, WA 98513
(360) 754-2002
Open second Thursday in June through second Sunday in August
Thurs-Sun from 10 a.m.-4 p.m.
Gift Shoppe open year round by appt. 
Produced onsite, shop onsite​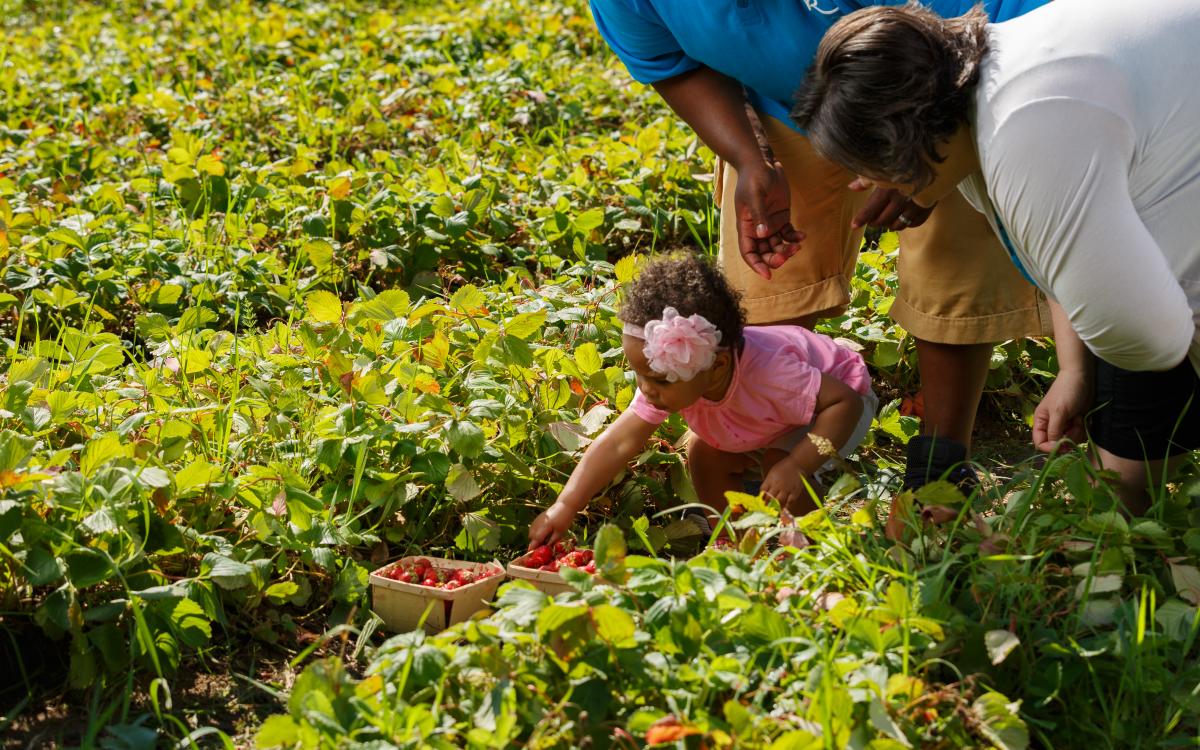 Helsing Junction Farms
Helsing Junction Farms has 100+ varieties of organically certified vegetables, strawberries, raspberries, apples, Asian pears, herbs and flowers. The farm's CSA members receive a box of fresh produce and flowers weekly June-Oct. with additional options of mushroom, kraut, honey and flour shares. The farm stand is open seven days a week with vegetables, flowers, fruit, pickles and canning supplies for sale.
12013 Independence Rd SW
Rochester, WA 98579
(360) 273-2033
June-Oct open Mon-Sun from 8 a.m.-5 p.m.
Produced onsite, shop onsite, U-pick
Photo by Doug Walker Photography​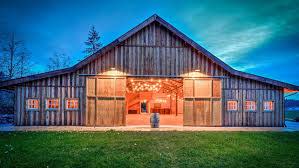 HILLSIDE FARMS
A stunning indoor and outdoor rustic premier venue. Located within minutes of Olympia, Washington this premier retreat location is nestled back on 650+ acres comfortable accommodating 200 guests. This unique location offers incredible amenities that will allow you to plan and enjoy your events with ease.
1120 143rd Avenue SE,
Tenino, WA 98589
Reserve or tour the property by appointment only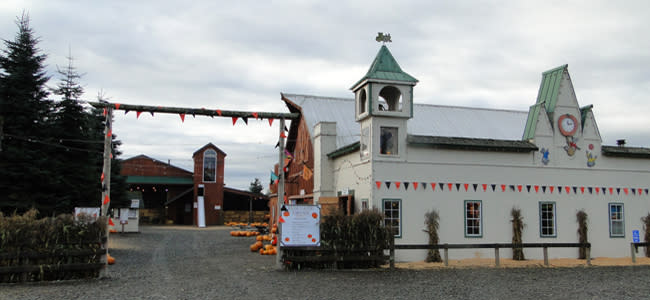 Hunter Family Farm
Hunter Family Farm is one of the largest tree and pumpkin patches in the area. A great place to bring the entire family for a Christmas, tree, a pumpkin or visit the farm animals.  The corn stand is open Aug.-Sept. based on availability. 
7401 Yelm Hwy SE
Olympia, WA 98513
(360) 456-0466
Aug-Sept from 9 a.m.-6 p.m. daily
Oct from 9 a.m.-6 p.m. daily
Open Friday after Thanksgiving through Dec. 31, Mon-Fri from 10 a.m.-6 p.m., Sat-Sun from 9 a.m.- 6 p.m.
Produced onsite, shop onsite, U-pick, food available​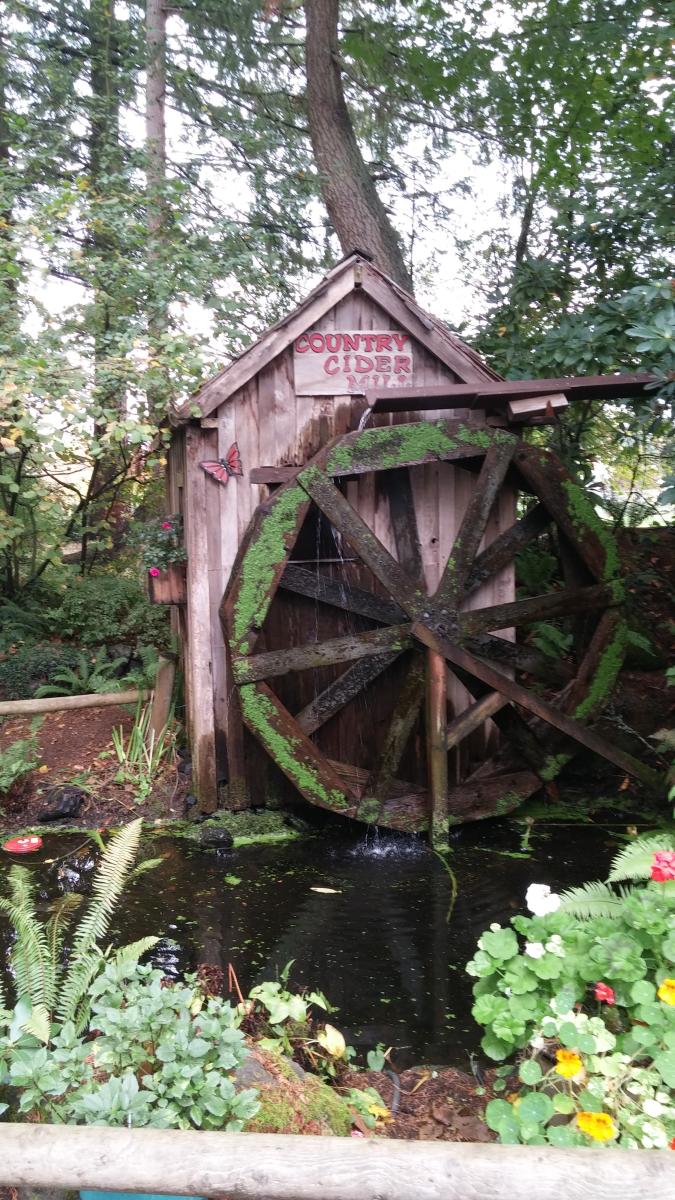 Lattin's Country Cider Mill & Farm
Award-winning apple cider, delicious apple fritters, farm animals and more. Visit Lattin's family owned farm to try their hot and cold ciders. During the month of October, Lattin's has an fall Apple Festival featuring tractor-drawn wagon rides, a pumpkin patch, blue grass music and more. In winter the farm transforms with thousands of freshly cut Christmas trees.
9402 Rich Rd SE
Olympia, WA 98501
(360) 491-7328
Open Mon-Sat from 9 a.m. to 5:30 p.m.
and Sun from 9 a.m.-4 p.m.
Produced onsite, food available, u-pick​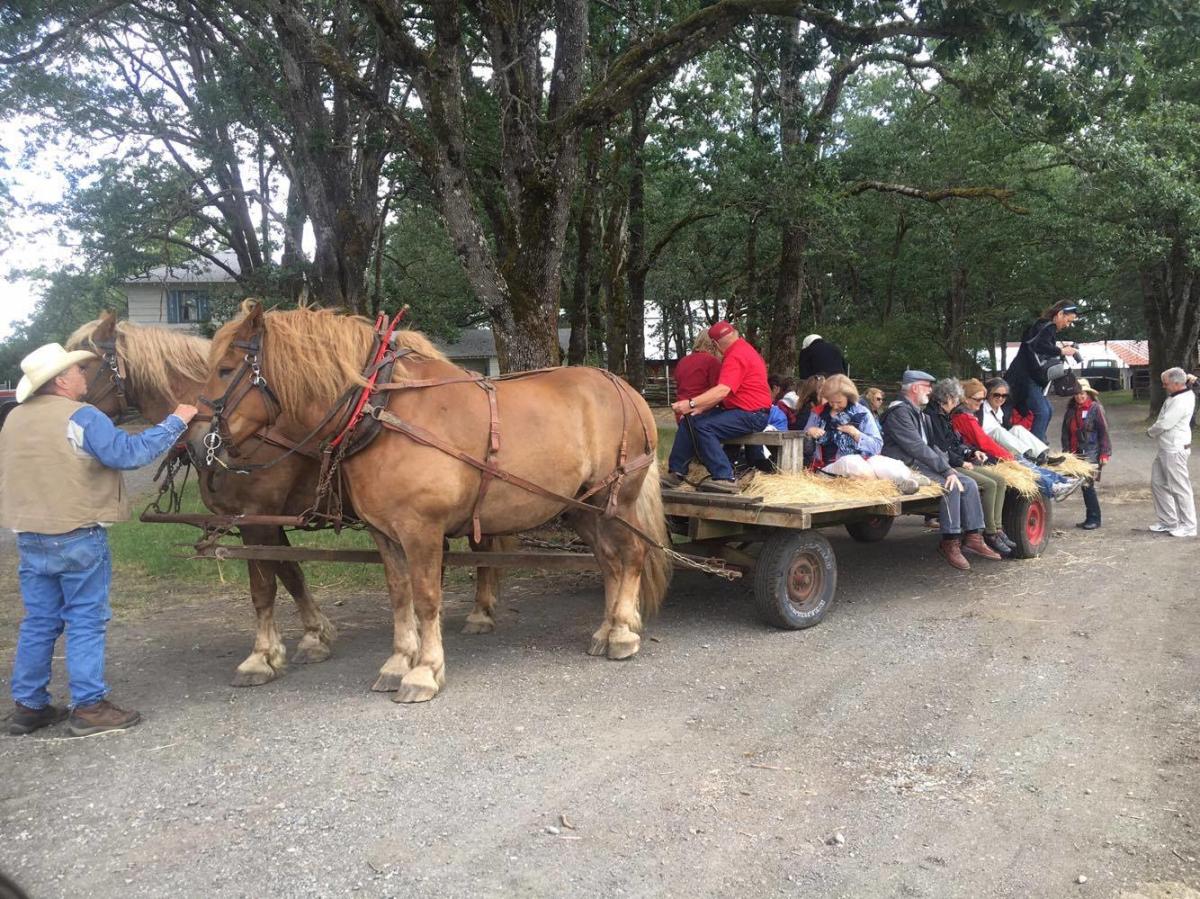 Nelson Ranch
The Nelson family owned farm is about ten miles south of Olympia and one of the oldest ranches in the county still owned by the original family. They are dedicated to providing customers with the most wholesome, best tasting beef available. They are committed to sustainable farming practices and providing the community with a locally grown, quality product. This has been a tradition in the family for five generations.
3624 Waldrick Rd SE
Olympia, WA 98501
(360) 352-4142
Open by appointment, check the website for farm events
Produced onsite, visit by appointment only​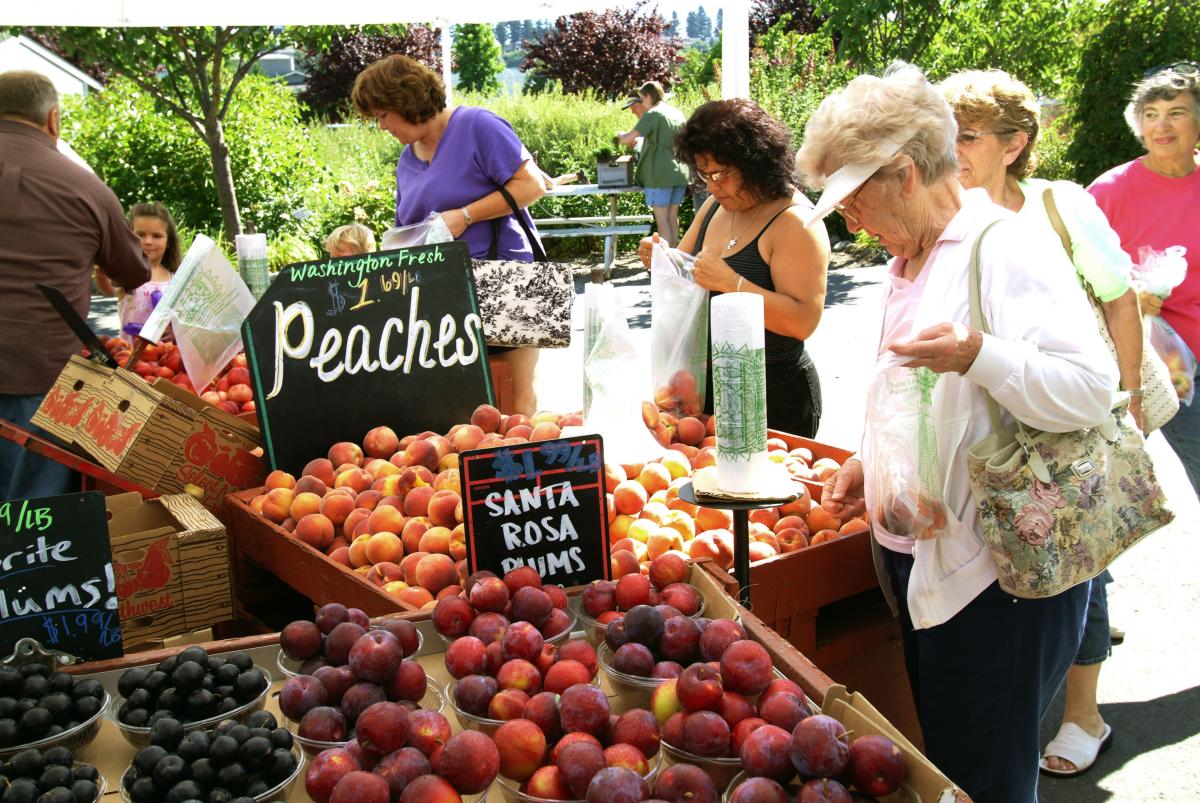 Olympia Farmers Market
Proud to be an active component of the Olympia community for 41 years. Centrally located, Olympia residents and visitors can enjoy local produce, fresh fruit, artisan crafts, baked goods, meat & dairy, with seven restaurants, all set to daily live music. 
700 N Capitol Way N
Olympia, WA 98501
(360) 352-9096
Jan-March open Saturdays
April-Oct open Thurs-Sun
Nov-Dec open Sat-Sun
Always 10 a.m.-3 p.m.
Shop onsite, food available​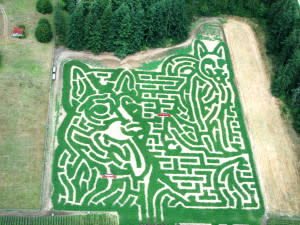 Rutledge Corn Maze LLC
Get lost in a giant corn maze or hunt through the pumpkin patch for the perfect pumpkin. Day-time activities include story time with Spookley the Square Pumpkin, corn hole, swings or ride on the cow train.
When the sun sets Rutledge offers a haunted corn maze and zombie paintball adventure.
A farm stand is also onsite.
302 93rd Ave SE
Olympia, WA 98501
(360) 357-3700
Aug-Sept from 10 a.m.-7 p.m. daily
Oct, Sun-Thurs from 10 a.m.- 6 p.m., Fri-Sat from 10 a.m.-12 a.m.
Produced onsite, shop onsite, U-Pick, food available​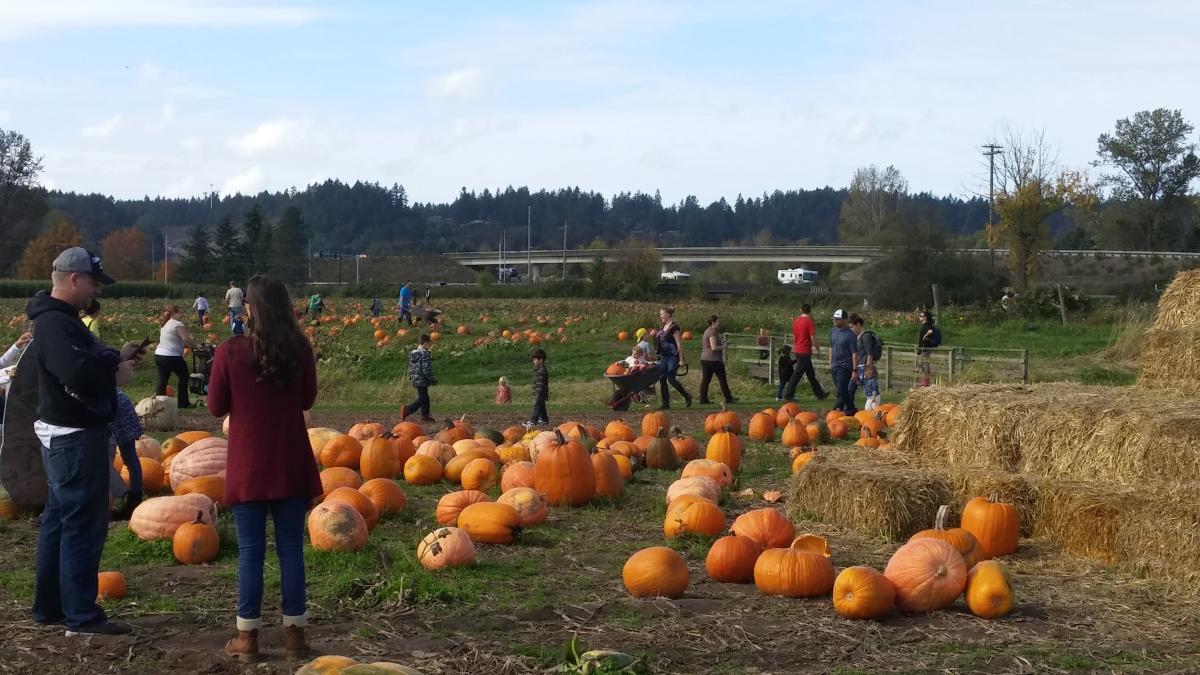 Schilter Family Farm
Schilter Family Farm,conveniently located off I-5 in the beautiful Nisqually Valley, is open May-December. A farm stand is open May-September and offers specialty hanging baskets and plants for the spring. Summer brings delicious fresh berries, sweet corn, beans, pickling cukes and other farm-grown produce, along with fresh Yakima fruit to finish off your canning needs. 
The farm also features a Harvest Festival and Pumpkin Patch in the fall and fresh cut Christmas trees in the winter. Celebrate the Seasons at Schilter Family Farm.
141 Nisqually Cutoff RD SE 
Olympia WA, 98513
(360)459-4023
Farm stand open May-Sept. 
Farm open Sept-Oct. and the day after Thanksgiving-Dec. 20 from 10 a.m.- 6 p.m.
Produced onsite, shop onsite, upick pumpkins and trees, food available during harvest festival​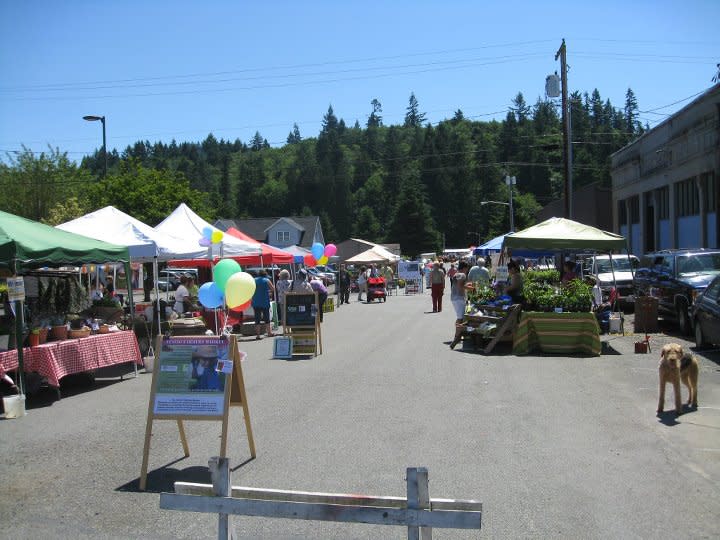 Tenino Farmers Market
The Tenino Farmers Market offers fresh, locally-grown produce, plants, handcrafted products, music, workshops, and community outreach. Shopping at a farmers market is a wholly unique experience that benefits farmers and producers directly, offering you more unique products, more heirloom varieties, and more opportunities to build relationships and learn about healthy eating. Farmers markets are a community experience, where you can meet your neighbors, friends, artisans, and farmers, and where more of your dollar will stay in the community.
213 Sussex Ave W [Olympia Street S]
Tenino, WA 98589
(360) 736-8070
May-Sept open Saturdays from 10 a.m.-3 p.m.
Shop onsite, food available ​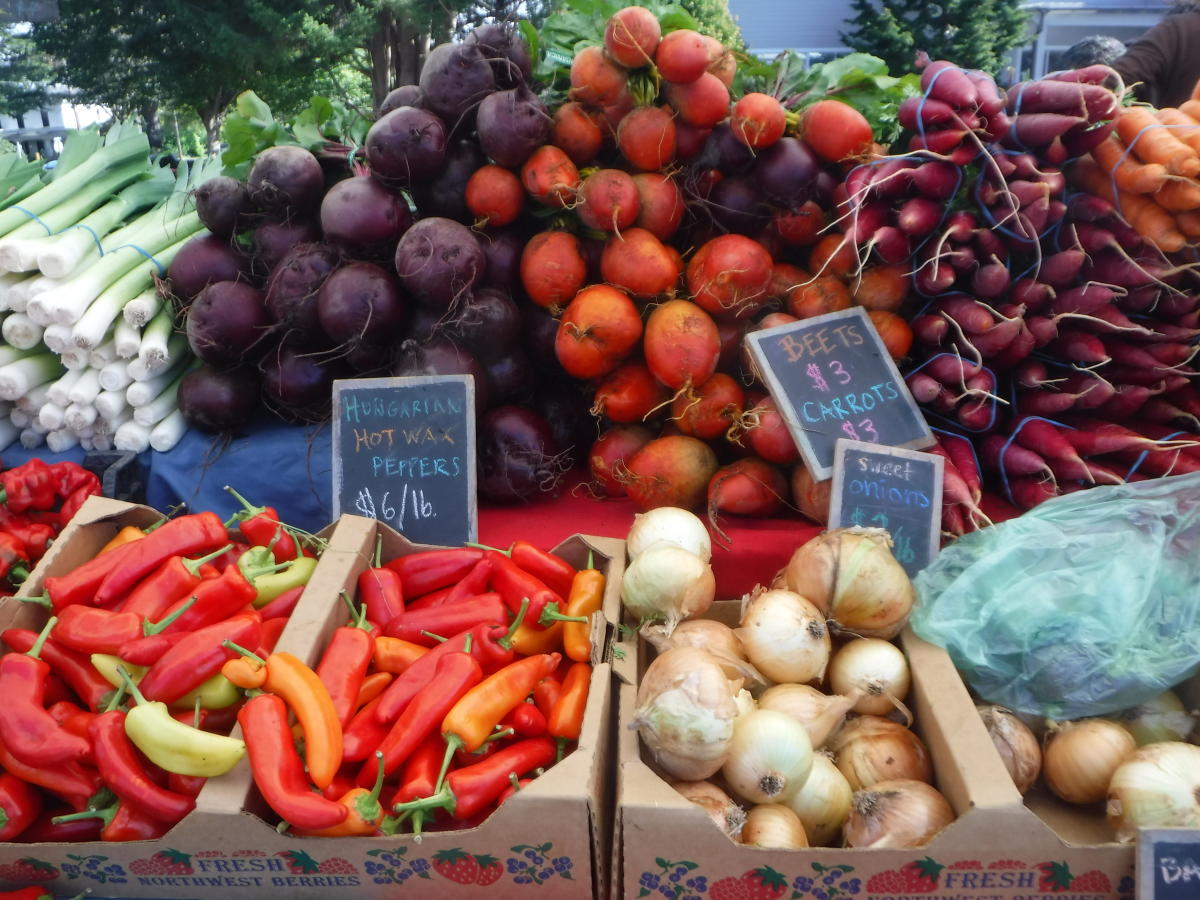 Yelm Farmers Market
The Yelm Farmers Market is entering its fifth year with almost 50 vendors, including a dozen local farmers bringing their tasty and fresh fruits and vegetables, meats, cheeses, eggs and more during the height of season. The market pops-up weekly on Sundays at Nisqually Springs Farm about a mile outside of Yelm on State Route 507 (next to Stewart's Meats). The festive market is right off the highway with free parking. The farmers market presents something for everyone to get involved and have fun with live music, a highly popular children's program called Power of Produce (PoP), and an educational tasting booth for free sampling and recipe sharing! There are also foods to snack on in a café area, dozens of artisan foods (sauces, deli items, drinks, coffee, baked goods) and high quality craft items—you have a great reason to come out regularly to visit! The Yelm Farmers Market is a project of Yelm Cooperative, a local non-profit 501 (c)(3), with a mission to support local farmers and producers, create access to healthy foods and add to the quality of life in the Yelm area. 
17835 State Route 507 SE
Yelm, WA 98597
May 26-Oct 27 open Saturday's from 10 a.m.-3 p.m.
Shop onsite, food available​