Live Decidedly Different
We're a region of makers. These makers embody the soul of the Olympia region. Here, handcrafted isn't just a catchy-phrase that men with beards say, we mean it. Handcrafted is a way of life.
Our local makers aim to do something remarkable and handcraft experiences you can't get anywhere else. Come visit and see for yourself.
Enter to Win a Getaway to the Region

Enjoy a two night stay, tickets to a play, dinner on the waterfront, taste handcrafted beer made right here in the region and sip coffee or shop the day away at a gift shop in the heart of downtown. Enter to win below: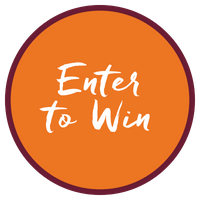 Explore Tumwater Falls and feel the mist of the water or take in some bird watching at the Billy Frank Jr. Nisqually National Wildlife Refuge. It's all right here waiting for you. For more trip inspiration, start planning your trip below.
Here, handcrafted is a way of life.
Hear why our makers are #DecidedlyDifferent
NICK TERREL
Woodmaker
Collector of storied wood, loves the color green and owner of Ember Goods, a coffee shop and PNW fan shop
JASON STOLTZ & CASEY SOBOL
Brewers
Tastemakers of local beer at Top Rung Brewing Co., passionate firefighters and beer infusers (think basil infused beer)
ETHAN TUCKER
Local Musician
Travels the world performing, but brings his soulful music to local venues
MARK SANDS
Farmer
Soil cultivator, pumpkin patch nurturer and condiment purveyor at Ashley Creek Farm